Ambassadors Committee
Next Meeting: October 21, 2021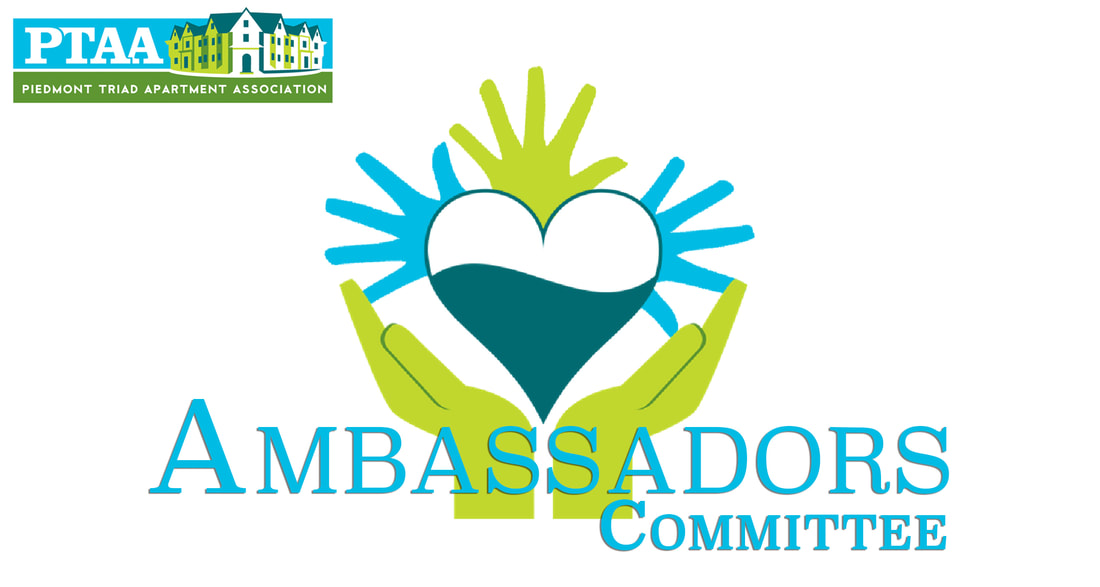 CHAIRS: Co Chairs Rebecca Sagen, BluSky Restoration and Hannah Stone, Executive Furniture Leasing
*Diamond Award winning committee, 2011.
PTAA's Ambassador Program. The Diamond Award winning "fun group!"
Support the PTAA in whatever way we can, Attend Ambassador meetings and PTAA networking events and dinner meetings whenever possible, Welcome new members at all events….and most importantly, have fun doing it!
​
MEETING TIME: Third Thursdays at 9:00am
---
Download notes from past meetings:

MAY 2020

Join us in our support for BackPack Beginnings!
This drive is to help clothe and feed more than 7,000 children in Guilford County who are in need at the beginning of the school year. As you clean out your kids' closets for back-to-school season look for gently used clothing to donate! We'll be collecting at the PTAA office to deliver to BackPack Beginnings. Click below to download a list of most-needed items.