For Multifamily Professionals
New
The North Carolina eviction moratorium expired Thursday, July 1.
According to a US Supreme Court ruling, as of August 27, 2021 evictions can resume nationwide.

It is important to note, the CARES Act 30-day notices are still likely required for covered properties, and properties remain subject to any filing restrictions due to rental assistance programs they may have taken part in. We encourage members to consult with legal council to ensure you are in compliance.
January 26:

Under the Biden Administration, the US Department of Labors Occupational Safety and Health Administration (OSHA) announced Tuesday, January 25 that it will be withdrawing the vaccination and testing emergency temporary standard that was originally issued last November. If you recall the Emergency Temporary Standard (ETS) required covered employers (any employer with 100 employees or more) to develop, implement, and enforce a COVID-19 vaccination policy or adopt a policy requiring mandatory COVID-19 testing weekly and face masks for unvaccinated employees.

In a statement on the agency's website the department stated "Although OSHA is withdrawing the vaccination and testing ETS as an enforceable emergency temporary standard, the agency is not withdrawing the ETS as a proposed rule. The agency is prioritizing its resources to focus on finalizing a permanent COVID-19 Healthcare Standard."
The withdrawal of the OSHA standard will take effect Wednesday, January 26.
---
Latest Rental Assistance Information


COVID-19 Resident Assistance Programs
View state and local programs.
---

NOTE:
The application period for the HOPE program closed at 6pm on Friday, December 17, 2021 with available federal funding committed to applications currently in process. HOPE applications already under review will be processed, with awards to be paid on behalf of eligible applicants.
Landlords and tenants can check their application status at the Self-Service Applicant Portal or by contacting the HOPE call center at  888-9ASK-HOPE (888-927-5467). 
---
Guilford County Rental Assistance Program
Guilford County has announced that assistance is available to qualified households towards emergency monthly rental/utility assistance for their primary residence. Request for rental assistance can be submitted by either an eligible household or by a landlord on behalf of the eligible household. 
Latest News: Guilford County's federal emergency rent/utility assistance program, designed to assist households financially affected by COVID-19, is now available to all eligible county residents. The program now includes residents who live in Greensboro city limits.
Landlords interested in applying for assistance should not complete this application. Landlords should call 336-641-3000 for assistance. Please note that any Landlord receiving payment for rent must submit a W-9 which can be done at https://dssdocuments.guilfordcountync.gov
More About Guilford County Rental Assistance


Winston-Salem/ Forsyth County Emergency Rental Assistance
Winston-Salem and Forsyth County both received funds directly from the federal government's Emergency Rental Assistance Program (ERAP) that was part of the Consolidated Appropriations Act passed by Congress in January.
Winston-Salem/Forsyth County launched their Emergency Rental Assistance Program (ERAP)  April 5, 2021. All of the information you need, including a link to an online application portal and a contact phone number, can be found on their website at https://forsyth.cc/ERAP/
Here are the key information points for the program:
Website: https://forsyth.cc/ERAP/ 
Contact phone number to apply: 1-855-838-6776 (toll free)
More about W-S/Forsyth County Rental Assistance
---
PTAA Supplier Partners Offer COVID-19 Services
The following supplier partners are currently offering specialized services that can assist with sanitization or social distancing items, such as signs and plexiglass dividers. Click the links to view their profiles in our supplier directory.
BG Multifamily
(more info)

Fast Signs of High Point

Home Depot Pro Multifamily

McNeely Pest Control

Prosource Fitness Equipment

Spangler Restoration
THE LATEST FROM AANC
Treasury New Guidance for Rental Assistance
Based on feedback collected from rental assistance administrators, tenant advocates, landlords, and other stakeholders, the US Treasury provided further policy clarity and guidance with the intent to accelerate rental assistance funds to those in the pipeline, in addition to those who have yet to apply in US states and localities.
COVID-19 Resident Assistance Programs
View state and local programs.

AANC FAQ: Eviction Moratorium & Liability
Click here for a resource to navigate the ending of the CARES Act Eviction Moratorium.
THE LATEST FROM NAA

View AANC Coronavirus updates here
---
Covid-19 Training Webinars
Developed by Grace Hill and National Apartment Association Education Institute (NAAEI)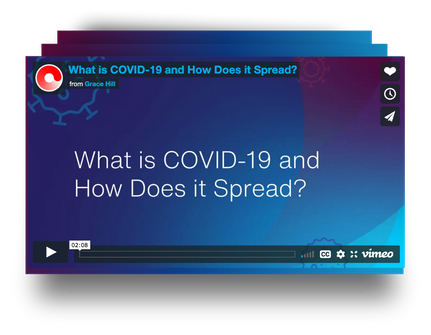 FHA:  FAQs for multifamily housing providers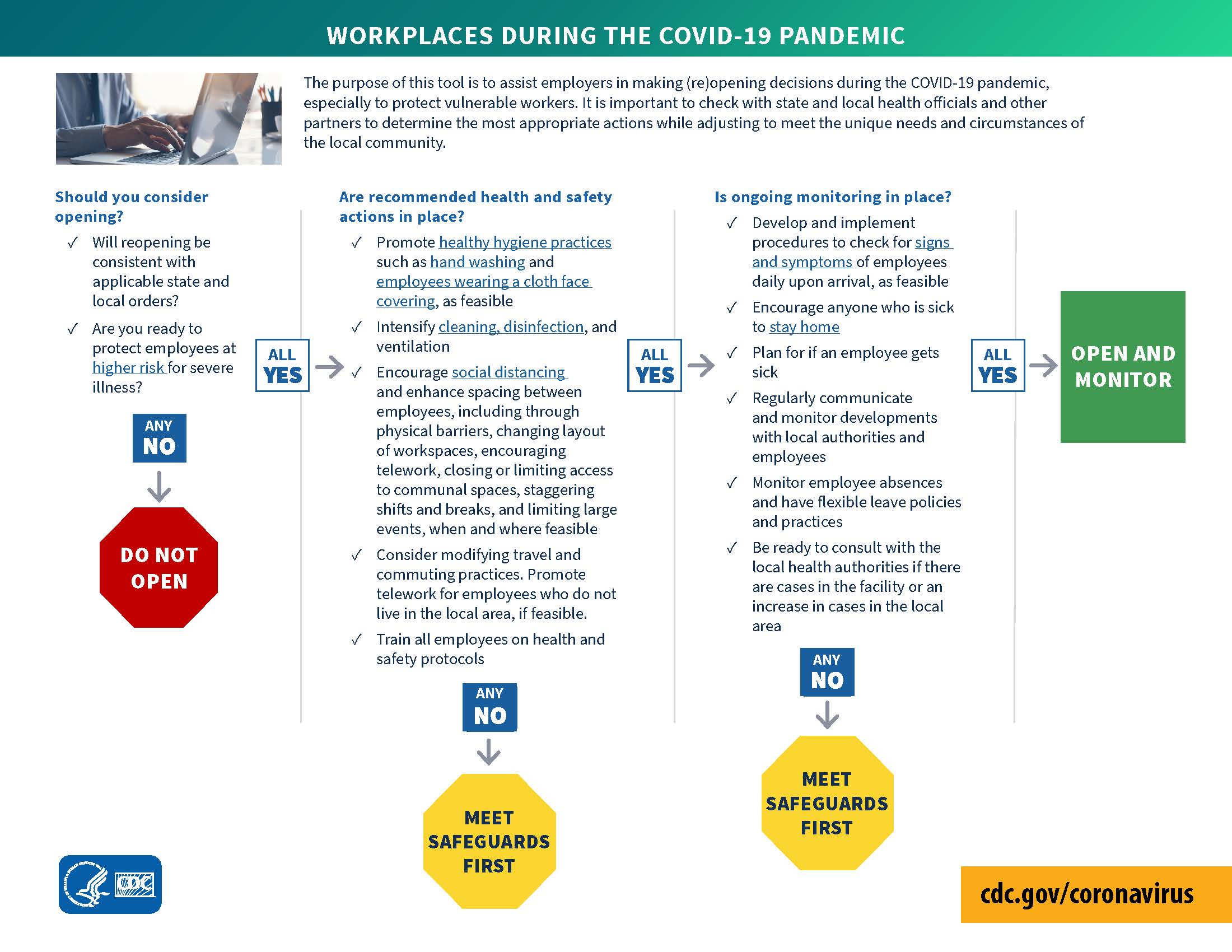 ---
Tool kits:
NCDHHS has provided a Prevent and Protect Media Toolkit, including graphics in English and Spanish to help communicate with your communities about masks, symptoms checking, contact tracing, testing resources and more.
NCDHHS released a Partner COVID-19 Testing Toolkit designed for organizations seeking to host community testing events. The comprehensive toolkit comes in response to widespread interest among North Carolina organizations such as community-based organizations, churches and nonprofits. The toolkit is available in English and Spanish.
Environmental Cleaning Guidance: Non-Healthcare Settings
Capital Associated Industries Coronavirus Command Center : HR, Compliance and People Development
How to Address Employee Fear When Returning to the Workplace: Practical Tips plus best practices
COUNT ON ME NC: Evidence-based COVID-19 training developed by public health officials and food safety experts will provide a vital roadmap for reopening your business. Each module contains best practices and procedures that will give your staff and guests the confidence you're doing everything possible to ensure their safety. In partnership with NCDHHS. Training for all businesses is available HERE.
---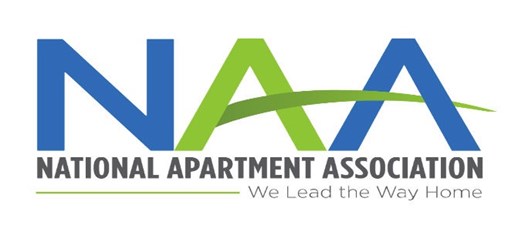 The National Apartment Association has posted Guidance for Dealing with the Coronavirus on their website, including a free webinar addressing the development of policies and procedures around the coronavirus. 
It is important to recognize that NAA, its affiliates and individual members are not health care professionals. The CDC and other qualified health officials should continue to be the primary source of current information and guidance. (from NAA)
NEW! Liability Resource Library: Business continuity, business reopening and maintenance
Part of the COVID-19 Rental Housing Support Initiative
As part of the COVID-19 Rental Housing Support Initiative, a resource library is now available that focuses on mental health and provides information and tools to address challenges, because mental health is as vital as physical health, especially in times of crises. All these and more are available to you and your residents to ​​​help you continue to navigate the pandemic and beyond. 
Multifamily industry professionals can submit COVID-19 related questions to NAA HERE.
Because there exists a misconception that rental housing owners enjoy large margins and can continue operating in the absence of rent payments, and with so much discussion around rents during COVID-19, the National Apartment Association (NAA) has released resources that help explain the breakdown of $1 of rent.
In response to the COVID-19 global pandemic and the financial hardships some residents are experiencing, as a courtesy, the National Apartment Association has released the following two forms for your voluntary use:
1. Notice of Temporary Waiver of Late Fees
Allows operators to waive late fees incurred by residents who, as a result of COVID-19, are experiencing loss of wages, unemployment or unexpected medical expenses.  
2. Payment Plan Agreement (COVID-19 Pandemic)
Allows a resident who, as a result of COVID-19, is experiencing loss of wages, unemployment or unexpected medical expenses to pay rent and other sums at a later date. 
You can access the forms HERE
With ongoing legal battles expected, NAA has provided Affiliates with some resources. We have the following resources on hand to supply to our members by request:
• Updated Talking Points – these are NAA's most up to date talking points surrounding the eviction moratorium and rental assistance.
• NAA At Home Advocacy Toolkit – NAA launched the At Home Program for Affiliates to arrange meetings for their members to discuss housing policy with their Members of Congress during the congressional recess. 
• NAA Eviction Moratorium Letter to the Editor (LTE)
• Eviction Moratorium Social Content – These are a few pre-drafted social media posts that can be utilized on Twitter, Facebook, or even LinkedIn.
February 23, 2021

The U.S. Department of the Treasury issued updated Frequently Asked Questions (FAQs) for the Emergency Rental Assistance Program (ERAP), a $25 billion dollar grant program established by Congress in the December COVID-19 relief package. While additional guidance from the Treasury is forthcoming, these FAQs present a framework for how state and local government grantees should design their programs for distributing the funds and who is eligible for the assistance.  
The revised FAQs outline: 
Renter household eligibility, including guidance that at least one or more individuals meets the following criteria: 

Qualifies for unemployment or has experienced a reduction in household income, incurred significant costs, or experienced a financial hardship due to COVID-19; 
Demonstrates a risk of experiencing homelessness or housing instability; and 
Has a household income at or below 80 percent of the area median. 

Available assistance, noting that eligible households may receive up to 12 months of assistance, plus potential for an additional three months; and 
Application process, detailing that eligible households OR rental housing providers can apply on behalf of eligible households. 
For Suppliers
NAA Webinar: Guidance for Suppliers Amid COVID-19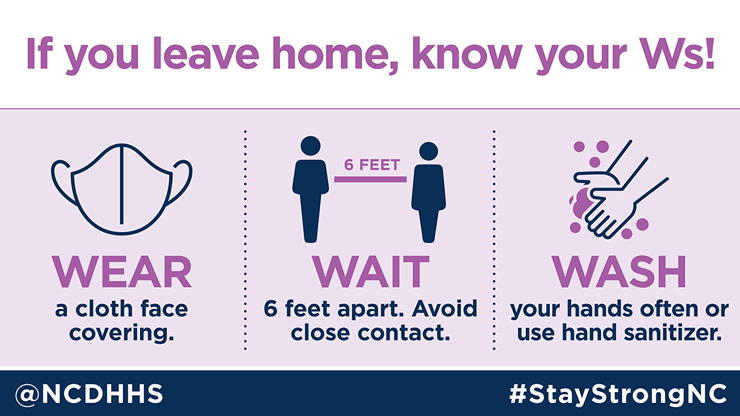 People who have confirmed COVID-19 and are in isolation, and people who may have been exposed to COVID-19 and are self-monitoring, are doing the right thing and helping to protect their communities. They should never be harassed and bullied, including through social media. We should offer compassion, support via phone and texts, and assistance as appropriate, but never hostility or judgment.