COVID-19 Resources
Covid-19 Training Webinars
Developed by Grace Hill and National Apartment Association Education Institute (NAAEI)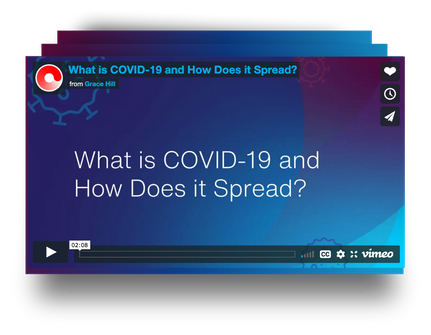 State & local updates
Dial 211 or 888-892-1162 for NC COVID-19 Information, or text COVIDNC to 898211
March 31:
Governor Cooper signs Executive Order 124 on March 31 prohibiting utilities, including electric, gas, water and wastewater services - from disconnecting people who are unable to pay during this pandemic. To learn more, read the FAQs.

March 27:
Governor Roy Cooper issues Executive Order 121, a statewide Stay at Home Order beginning Monday, March 30 at 5 p.m. until April 29, 2020. The Executive Order directs people to stay at home except to visit essential businesses, to exercise outdoors or to help a family member. Specifically, the order bans gatherings of more than 10 people and directs everyone to physically stay at least six feet apart from others. Read the FAQs.
March 25:

Guilford County, the cities of Greensboro and High Pont have issued a stay at home order effective March 27 at 5:00pm through April 16.
The City of Winston-Salem issued a stay at home order beginning March 27 at 5:00pm and ending April 16.

All individuals are restricted to stay at their places of residence, and may leave their residences only for essential activities, essential government functions, to operate essential business. The orders are to keep residents at home, avoiding normal day-to-day activities, business and trips beyond what is needed to take care of essential services and activities. Residents are allowed to go to grocery stores, pharmacies, health care appointments and outdoor exercise, while exercising proper social distancing. Restaurants are permitted to offer take-out and delivery service.
March 23: Executive Order 120 closes K-12 public school statewide through May 15, bans mass gatherings over 50 people, closes some businesses.
Resources for Residents
The North Carolina Department of Health and Human Services (NCDHHS) has partnered with the North Carolina Child Care Resource and Referral (CCR&R) network to launch a hotline to provide child care options for children of critical workers who do not have access to typical care because of COVID-19 closures.
Families who have flexible working arrangements are encouraged to stay at home with their children. Workers who need care may call 1-888-600-1685 to receive information about local options for children from infants through age 12. The hotline is open Monday through Friday 8 a.m. to 5 p.m.
Second Harvest Food Bank of Northwest NC: Need Help - Find Help - Give Help.
Resources for families and children and location information for free meals for children.
FAQs for filing for unemployment
How to Protect Yourself From the Spread of COVID-19
10 Things to Do to Manage Your Health at Home
Optum has a toll-free 24-hour Emotional Support Help Line at 866-342-6892 for people who may be experiencing anxiety or stress around COVID-19.

The National Disaster Distress Helpline at 1-800-985-5990 offers crisis counseling and emotional support 24 hours a day for anyone experiencing distress or other mental health concerns during the COVID-19 outbreak.
Are you having difficulty paying rent? Visit our Renters Resources page.
Resources for Multifamily Operations
FAQs for multifamily housing providers
Environmental Cleaning Guidance: Non-Healthcare Settings
Capital Associated Industries Coronavirus Command Center : HR, Compliance and People Development
NAA provides guidance on a host of pressing issues concerning rent collection in the face of COVID-19.
Guidance is presented by William P. Cannon III, Principal, Offit Kurman Attorneys at Law. Released 3/31/2020
Best Practices For Property Managers: Rent Collection, Late Fees, Filings, Payment Plans

For Suppliers
People who have confirmed COVID-19 and are in isolation, and people who may have been exposed to COVID-19 and are self-monitoring, are doing the right thing and helping to protect their communities. They should never be harassed and bullied, including through social media. We should offer compassion, support via phone and texts, and assistance as appropriate, but never hostility or judgment.