For Multifamily Professionals
New
May 6
A federal judge from the U.S. District Court for the District of Columbia issued a ruling voiding the U.S. Centers for Disease Control and Prevention's (CDC) eviction moratorium order. Though the U.S. government quickly appealed the case, this ruling is another significant addition to the foundation created by NAA's ongoing legal challenges to the CDC eviction moratorium. For details on what this ruling means in NC, read our blog post HERE.
As expected, the CDC announced it is extending its eviction moratorium until June 30, 2021 and made some modifications in the process. Here's what the National Apartment Association released:
The U.S. Centers for Disease Control and Prevention (CDC) today extended its federal eviction moratorium order through June 30, 2021. The announcement included modifications, while the core elements of the order remain in effect. The National Apartment Association (NAA) will keep members informed as we update our member guidance accordingly.
As a reminder, the existing order:
Applies to virtually all rental housing providers and prohibits action to remove covered renters from their housing during the moratorium period, so long as the renter provides the required documentation to their housing provider.
Does not prevent evictions based on the lawful reasons articulated in the order, other than nonpayment of rent.
Specifies that outstanding balances become due when the moratorium ends, and housing providers may charge late fees or other penalties for nonpayment of rent.
Protects renters who provide a declaration under penalty of perjury to their housing provider (an example form is contained in the order).
The Centers for Disease Control released its updated FAQs regarding the federal eviction moratorium order, which was recently extended until June 30, 2021. The National Apartment Assosciation will release updated guidance soon.
March 30
Governor Roy Cooper signed three Executive Orders, including:
Executive Order 206 extends North Carolina's statewide residential eviction moratorium through June 30, 2021 in coordination with the Centers for Disease Control and Prevention (CDC)'s recent extension of the nationwide moratorium through the same date.
Executive Order 207 expedites the processing of unemployment insurance claims and is also effective through June 30, 2021.
Latest Rental Assistance Information
Guilford County Rental Assistance Program
Guilford County has announced that assistance is available to qualified households towards emergency monthly rental/utility assistance for their primary residence. Request for rental assistance can be submitted by either an eligible household or by a landlord on behalf of the eligible household. Eligible applicants must live in Guilford County but NOT in the City limits of Greensboro. Information about rental assistancefor Greensboro residents can be found HERE.
Landlords interested in applying for assistance should not complete this application. Landlords should call 336-641-3000 for assistance. Please note that any Landlord receiving payment for rent must submit a W-9 which can be done at https://dssdocuments.guilfordcountync.gov
The City of Greensboro launched a rent/utility assistance program March 24. Both tenants and landlords can apply. More details can be found HERE.
More detail about what this means for multifamily professionals on our blog.
More info about Guilford County assistance

The City of Greensboro's current CARES Act rental/utility and mortgage emergency housing programs – in effect since August 2020 – are still taking applications for assistance.
Landlord participation requires:
waive al late fees and interest for that month

allow for interest/penalty -free payment planfor any past due rent caused by econmic harm from COVID 19

refrain from initiating eviction process or rescind any prior eviction process for that month
More info about City of Greensboro assistance
Winston-Salem/ Forsyth County Emergency Rental Assistance: Winston-Salem and Forsyth County both received funds directly from the federal government's Emergency Rental Assistance Program (ERAP) that was part of the Consolidated Appropriations Act passed by Congress in January.
Winston-Salem/Forsyth County launched their Emergency Rental Assistance Program (ERAP) April 5, 2021. All of the information you need, including a link to an online application portal and a contact phone number, can be found on their website at https://forsyth.cc/ERAP/
Here are the key information points for the program:
Website: https://forsyth.cc/ERAP/
Contact phone number to apply: 1-855-838-6776 (toll free)
---
PTAA Supplier Partners Offer COVID-19 Services
The following supplier partners are currently offering specialized services that can assist with sanitization or social distancing items, such as signs and plexiglass dividers. Click the links to view their profiles in our supplier directory.
BG Multifamily
(more info)

Fast Signs of High Point

Home Depot Pro Multifamily

McNeely Pest Control

Prosource Fitness Equipment

Spangler Restoration
THE LATEST FROM AANC
Rental Assistance: The extension of the CDC moratorium only heightens the importance of rental assistance in North Carolina. Currently, The HOPE Program, North Carolina's statewide rental assistance program remains closed to new applicants. To date, the HOPE Program has assisted nearly 25,000 households. Over $62M thus far has been distributed for rental ($47.2 M) and utility ($14.8 M) assistance.
Revised CDC Declaration Form: The CDC has revised the Declaration form indicating the new expiration of the CDC declaration moratorium as of 1/31/21. Click here for Revised Form
COVID-19 Resident Assistance Programs
View state and local programs.

AANC FAQ: Eviction Moratorium & Liability
Click here for a resource to navigate the ending of the CARES Act Eviction Moratorium.
THE LATEST FROM NAA

View AANC Coronavirus updates here
---
Covid-19 Training Webinars
Developed by Grace Hill and National Apartment Association Education Institute (NAAEI)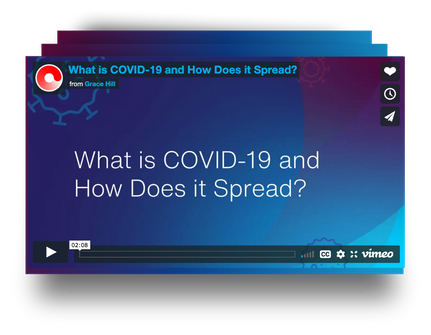 FHA: FAQs for multifamily housing providers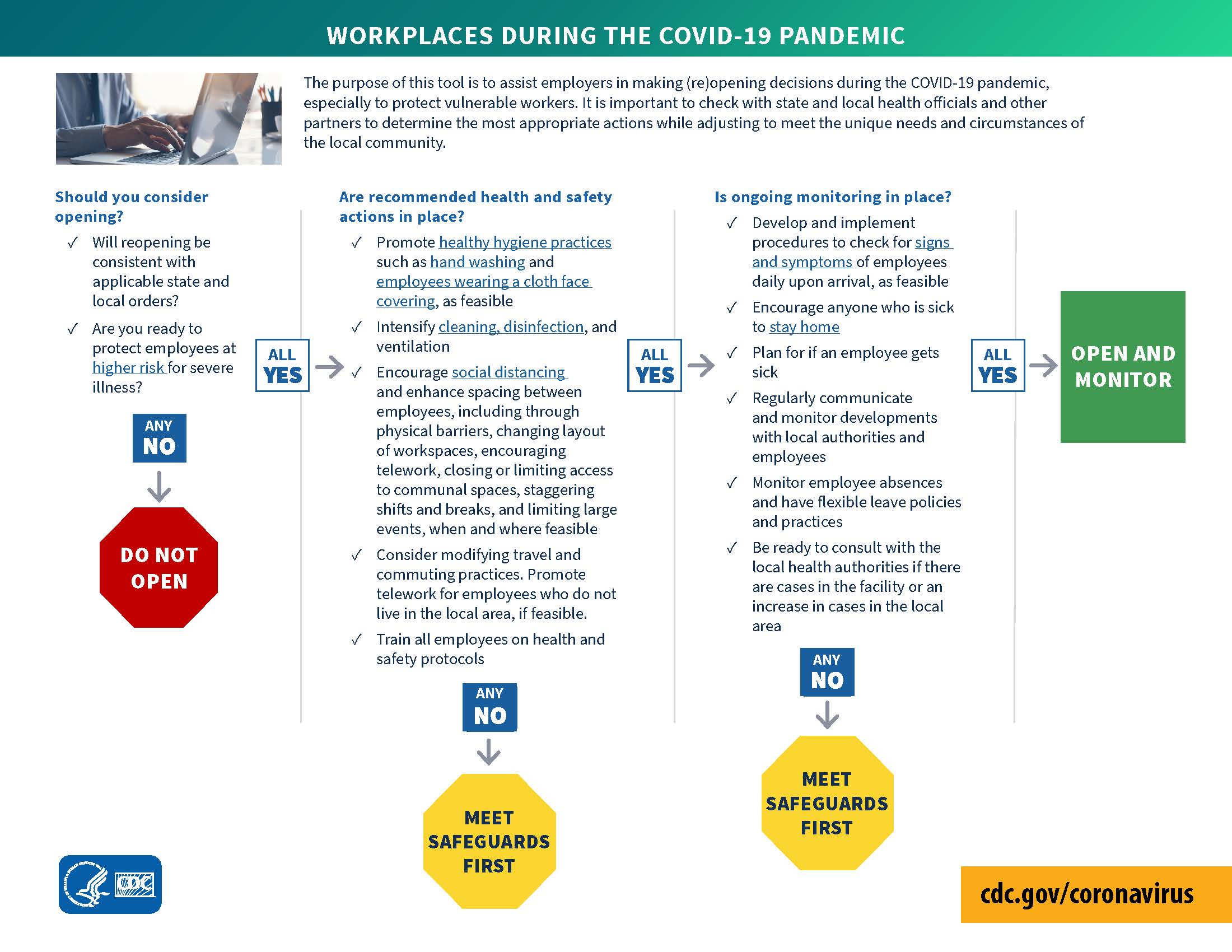 ---
Tool kits:
NCDHHS has provided a Prevent and Protect Media Toolkit, including graphics in English and Spanish to help communicate with your communities about masks, symptoms checking, contact tracing, testing resources and more.
NCDHHS released a Partner COVID-19 Testing Toolkit designed for organizations seeking to host community testing events. The comprehensive toolkit comes in response to widespread interest among North Carolina organizations such as community-based organizations, churches and nonprofits. The toolkit is available in English and Spanish.
Environmental Cleaning Guidance: Non-Healthcare Settings
Capital Associated Industries Coronavirus Command Center : HR, Compliance and People Development
How to Address Employee Fear When Returning to the Workplace: Practical Tips plus best practices
COUNT ON ME NC: Evidence-based COVID-19 training developed by public health officials and food safety experts will provide a vital roadmap for reopening your business. Each module contains best practices and procedures that will give your staff and guests the confidence you're doing everything possible to ensure their safety. In partnership with NCDHHS. Training for all businesses is available HERE.
---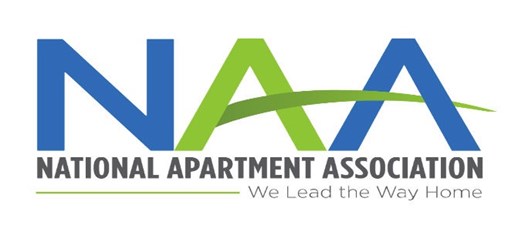 The National Apartment Association has posted Guidance for Dealing with the Coronavirus on their website, including a free webinar addressing the development of policies and procedures around the coronavirus.
It is important to recognize that NAA, its affiliates and individual members are not health care professionals. The CDC and other qualified health officials should continue to be the primary source of current information and guidance. (from NAA)
NEW! Liability Resource Library: Business continuity, business reopening and maintenance
Part of the COVID-19 Rental Housing Support Initiative
As part of the COVID-19 Rental Housing Support Initiative, a resource library is now available that focuses on mental health and provides information and tools to address challenges, because mental health is as vital as physical health, especially in times of crises. All these and more are available to you and your residents to ​​​help you continue to navigate the pandemic and beyond.
Multifamily industry professionals can submit COVID-19 related questions to NAA HERE.
Because there exists a misconception that rental housing owners enjoy large margins and can continue operating in the absence of rent payments, and with so much discussion around rents during COVID-19, the National Apartment Association (NAA) has released resources that help explain the breakdown of $1 of rent.
In response to the COVID-19 global pandemic and the financial hardships some residents are experiencing, as a courtesy, the National Apartment Association has released the following two forms for your voluntary use:
1. Notice of Temporary Waiver of Late Fees
Allows operators to waive late fees incurred by residents who, as a result of COVID-19, are experiencing loss of wages, unemployment or unexpected medical expenses.
2. Payment Plan Agreement (COVID-19 Pandemic)
Allows a resident who, as a result of COVID-19, is experiencing loss of wages, unemployment or unexpected medical expenses to pay rent and other sums at a later date.
You can access the forms HERE
The National Apartment Association (NAA), in partnership with the Texas Apartment Association (TAA), has prepared preliminary guidance and FAQs that housing providers throughout the country can use to better understand their rights and responsibilities under the Centers for Disease and Control's (CDC) eviction order, which went into effect September 4.
This guidance is not intended to be state specific and should be used in conjunction with advice from local legal counsel to interpret these requirements in light of existing federal, state and local eviction laws.
February 23, 2021

The U.S. Department of the Treasury issued updated Frequently Asked Questions (FAQs) for the Emergency Rental Assistance Program (ERAP), a $25 billion dollar grant program established by Congress in the December COVID-19 relief package. While additional guidance from the Treasury is forthcoming, these FAQs present a framework for how state and local government grantees should design their programs for distributing the funds and who is eligible for the assistance.
The revised FAQs outline:
Renter household eligibility, including guidance that at least one or more individuals meets the following criteria:

Qualifies for unemployment or has experienced a reduction in household income, incurred significant costs, or experienced a financial hardship due to COVID-19;
Demonstrates a risk of experiencing homelessness or housing instability; and
Has a household income at or below 80 percent of the area median.

Available assistance, noting that eligible households may receive up to 12 months of assistance, plus potential for an additional three months; and
Application process, detailing that eligible households OR rental housing providers can apply on behalf of eligible households.
For Suppliers
NAA Webinar: Guidance for Suppliers Amid COVID-19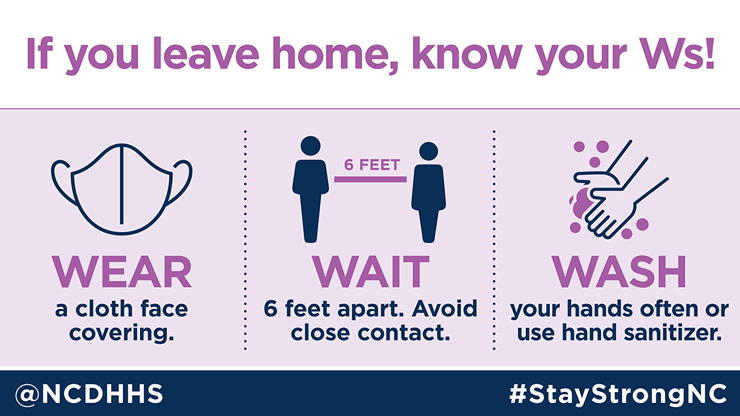 People who have confirmed COVID-19 and are in isolation, and people who may have been exposed to COVID-19 and are self-monitoring, are doing the right thing and helping to protect their communities. They should never be harassed and bullied, including through social media. We should offer compassion, support via phone and texts, and assistance as appropriate, but never hostility or judgment.