New Data Reveals Impact of COVID-19 on Rental Housing
A survey conducted jointly by NAA and IREM in June shows the continued impact of COVID-19 on rental housing providers. Some highlights:
As of June, survey participants have assisted 19% of their entire portfolios with rental obligations.
Late fee waivers, credit card fee waivers, payment plans, month-tomonth lease fee waivers and zero rent increases on renewals are among the many ways owners are assisting residents.
Most respondents indicated that only 10% or fewer residents would be facing an eviction, if eviction moratoriums weren't in place.
Nearly 1 in 5 owners of properties with 2-4 units will cease operations in less than a year if delinquencies stay at today's rates.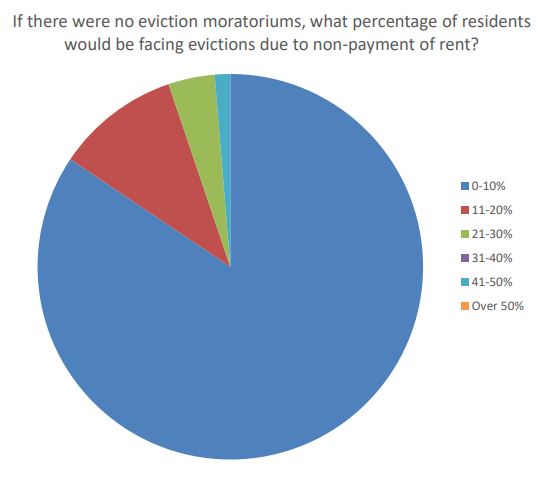 You can see the full report here.