PTAA Representatives Participate in White House Eviction Diversion Summit
On June 30 the Biden White House convened its Summit on Eviction Prevention to promote housing stability and to discuss eviction diversion solutions that keep Americans, particularly those still affected by the economic fallout from the pandemic, in their homes. Following the publicly broadcast portion of the program, the White House facilitated a series of breakout sessions that included local governmen, judicial, legal and community leaders from 50 cities to develop "community-specific solutions to provide vulnerable families access to counsel, divert evictions and connect renters and landlords to available resources." Industry leaders from the National Apartment Association's network of state and local apartment associations, including PTAA, provided the housing provider perspective and brought balance to the advocacy discussions.
Winston-Salem and Greensboro were two of the participating cities and PTAA had representatives in each - PTAA Executive Director Jon Lowder in Winston-Salem, and Susan Passmore, Executive Vice President of Blue Ridge Companies and Regional Vice President for NAA Region IV, in Greensboro - to share the industry's position.
As NAA put it, "NAA members conveyed in these breakout sessions that while we appreciate the Administration's efforts to provide assistance to renters and housing providers who have been affected by the pandemic, we caution against prevention efforts that restrict access to eviction courts or arbitrarily lengthen the process. Evictions are the only legal remedy that both sides have to resolve landlord and tenant disputes and owners and managers need to retain access to the eviction process to resolve these challenges in an equitable and timely manner when all other methods fail. It is an unfortunate but necessary process, not just for nonpayment but for other lease violations like life safety concerns as well.
NAA will continue its efforts to emphasize that the best way to keep renters stably housed and ensure that housing providers have enough money to pay their bills and maintain the quality of housing for their residents is through efficient and effective distribution of emergency rental assistance and more investment in existing housing subsidy programs like Section 8.
Policymakers must move away from broad sweeping emergency protections like eviction moratoria that were intended to be temporary but have become semi-permanent. While well intended, these policies have consequences on the operations and long-term health of the rental housing industry."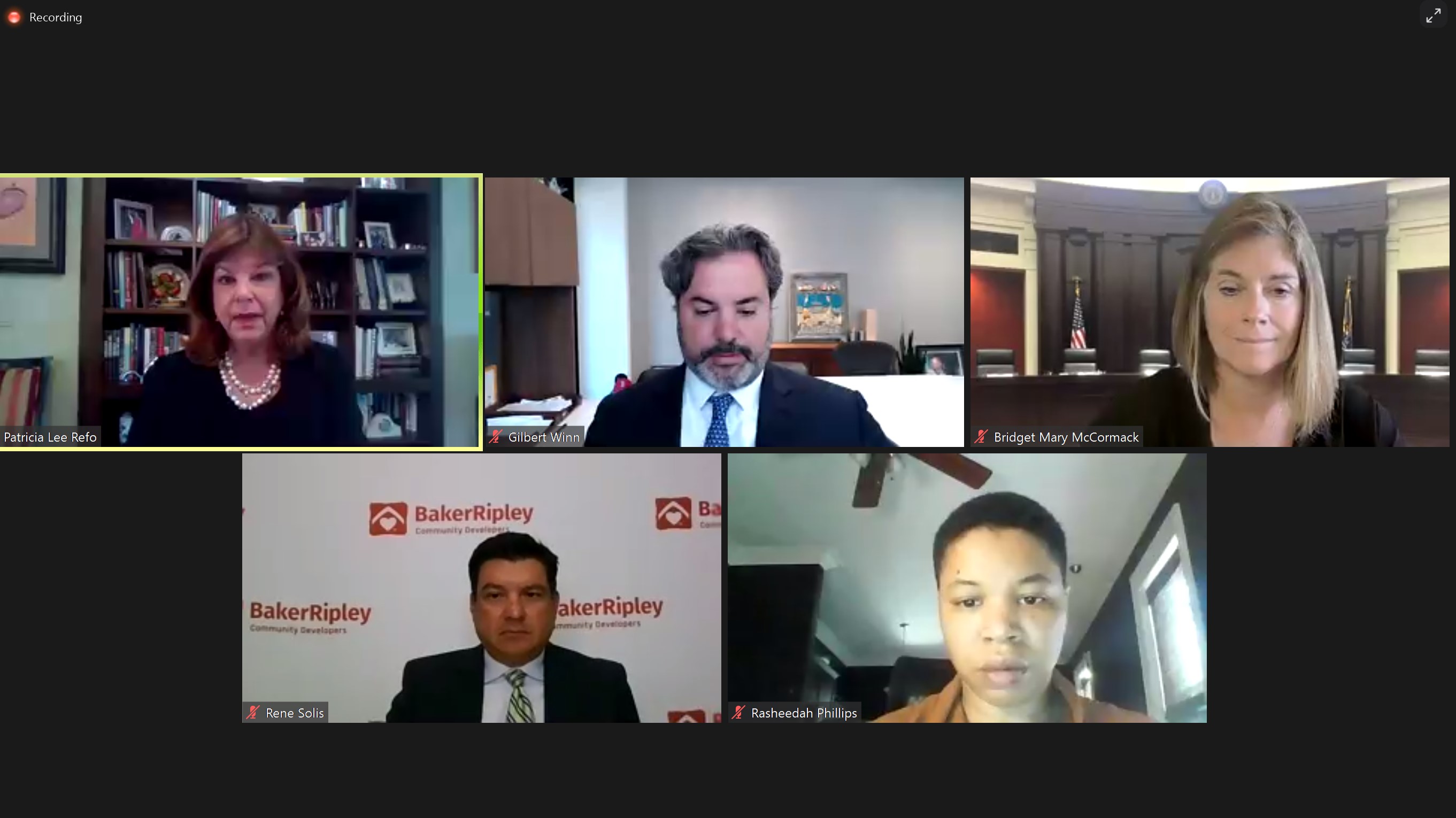 https://www.whitehouse.gov/briefing-room/statements-releases/2021/06/30/readout-of-the-white-house-eviction-prevention-summit/