Resources for Renters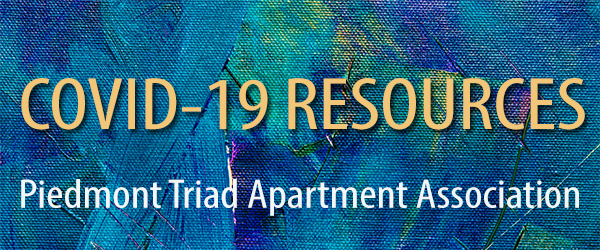 As we continue to confront the reality of COVID-19 and the ripple effect it has on jobs and the economy it's important that we work together to help prevent people from being displaced from their homes. In this guide we have included answers to some frequently asked questions, as well as links to other resources to help navigate through these trying times.
general information on covid-19 CoronaVirus.gov
---

From the HOPE website:
Effective 6 p.m. Nov. 11, the Housing Opportunities and Prevention of Evictions (HOPE) Program is no longer accept (sic) new applications. Due to high demand for pandemic-related rent and utility assistance, funds have been fully committed to existing applications.
If you have completed an application for the HOPE Program by Nov. 11 at 6 p.m., your application is in progress. You will next be contacted by the community partner processing your application. It could be many weeks before you hear from them. Please be patient as partners across the State work to process applications.
---
frequently asked questions
What should i do if i am unable to pay my rent?
The most important thing that you can do is promptly communicate your situation with your Property Manager. When you contact them, it will improve your chances of getting the help you need if you provide documentation from an employer or other documentation that shows how you have been impacted by this crisis.
Ignoring notices and requests to contact your Property Manager is not advised. Frequent and timely communication is the best course of action.
Please remember that your property manager can't help you if you do not communicate your situation with them. When court proceedings in the state resume you will still owe any amounts due and may be subject to eviction; therefore, trying to work with your property manager to make payment arrangements is your best course of action.
I am a renter and need assistance paying my bills. Where can i go for help?
If you need rental payment assistance, there are several groups and agencies that can help. Many churches and other community non-profits also offer emergency financial assistance. There may also be assistance to help with other needs, such as utility or medical bills.
do i still need to pay rent even though evictions had been halted?
Yes you do. The court's temporary halt of evictions did not affect your obligation to pay rent, and continuing to pay your rent protects your rights as a renter under North Carolina law.
If you're concerned you will not be able to pay your rent, we recommend that you communicate with your property manager with specific information about your situation to see what options they may be able to offer in this unusual circumstance.
This crisis has affected all of us and PTAA members want to do their part in helping people remain in their homes.
Like every other business, we have employees and supplier partners who depend on us for their livelihood, as well as other obligations we have to meet like insurance and utility bills. Failing to pay your rent hurts our ability to meet those obligations, as well as our ability to operate and maintain the property where you live. Ultimately it may also hurt your credit or result in an eviction once that process is reinstated.
If you are unable to pay your utility bills during this time of crisis, what should you do?
Most North Carolina utilities have suspended disconnects and are waiving late fees during the COVID-19 crisis. Please check directly with your provider(s) on what options they offer during this time. Remember that even if disconnection is suspended, your bills will continue to accrue. On March 31 Governor Roy Cooper signed an Executive Order prohibiting utilities, including electric, gas, water and wastewater services - from disconnecting people who are unable to pay during this pandemic. Read the FAQs about the order.
What if I live at a public housing authority property, affordable housing property, or use Housing Choice Vouchers (Section 8)?
Both public housing and Housing Choice Voucher (Section 8) residents who experience a loss or reduction of wages should contact their housing authority to see what can be done to provide assistance.
What should I do if I have to self-isolate in my apartment?
• To avoid unnecessary contact, or maintenance staff entering your unit, notify the management that you are undergoing self-isolation or quarantine.
• Avoid close contact with other people and pets.
• Maintain respiratory hygiene (use tissues, cover your mouth when sneezing or coughing).
• Keep your apartment clean and organized to maintain a healthy environment. Clean regularly and sanitize often using items like Lysol spray and Clorox wipes on "high touch" surfaces including countertops, tabletops, doorknobs, nightstands, bathroom fixtures, toilets, refrigerator handles, kitchen faucets, light switches, TV remotes, cell phones, computer keyboards and tablets.
• Do not leave your unit unless it's an emergency. Do not use common areas.
• Postpone non-essential maintenance requests.
What if I have to move/apartment hunt during the pandemic?
• Practice basic prevention-Take the usual precautionary measures, including not shaking hands, washing your hands after your visit is concluded, not touching your face and not touching surfaces, especially in common areas. Use hand sanitizer.
• Consider virtual tours
• Inquire about safety measures in place-Apartment communities are incorporating additional measures during this outbreak, such as deep-cleaning and disinfecting high-traffic surfaces. They may have closed or limited access to common rooms, gyms and laundry rooms. They may be stationing hand-sanitizer around the building. Finally, inquire how the unit you plan to rent was sanitized.
• Vet your moving/van rental company - Before scheduling your move, inquire what sanitation procedures your moving company has in place. Ask for movers to wear gloves to avoid contaminating your belongings. Alternately, consider moving your belongings yourself to minimize exposure, but make sure to enquire about sanitation procedures your moving van rental company has in place.
Additional FAQ from the NC Justice Center
Need help safely finding a new apartment? Check our directory for supplier partners who can help you find housing options that meet your needs.
---
resident service and access to amenities
During this crisis, rental communities are following CDC recommendations to practice social distancing and take measures to limit spread of the virus. As a result, rental properties may:
• Close select or all amenities
• Ask you to pay rent online
• Close office to non-employees
• Limit repairs to emergency situations only
We realize that these actions may be inconvenient but are intended to help protect you, your neighbors and people who work at the property.
Communal behaviors to limit the contamination spread
• Wash your hands often, avoid touching your face and practice respiratory hygiene
• Avoid close contact with people who are sick
• Clean and disinfect your apartment to maintain a healthy environment
• Limit contamination of common amenities, such as the communal gym, movie room, or a playground, by using disinfecting wipes before and after you use the equipment. Avoid using common areas and amenities if you are sick.
• Limit visitors-Practice social distancing by limiting visitors to your unit or inviting friends/family to share common areas with you.
---
help & support
Fannie Mae Renters Resource Finder
If you're a renter facing financial challenges as a result of COVID-19, a natural disaster, or other difficulties, we're here to help. Use the Renters Resource Finder to learn what kinds of support may be available, including:
Access to personal assistance from HUD-approved housing counselors
Information on Federal and state housing assistance and other programs
Tips on communicating with your landlord, and more
If the Renters Resource Finder confirms that Fannie Mae financed the apartment complex where you live, you may also be eligible for COVID-19-related tenant protections. Please reach out to your landlord or property manager to determine if these protections are applicable to you. If your landlord or property owner has received payment relief on the financing we provided (this is known as forbearance), these protections could include:
Protection from eviction solely for failure to pay your rent
At least a 30-day notice to vacate your rental unit
A suspension of late fees or penalties for nonpayment of rent
Flexibility to repay back-rent over time, and not in a lump sum
To better understand protections and assistance that may be available to you—whether or not Fannie Mae financed the apartment complex where you live—please visit the Consumer Financial Protection Bureau's Protections for Renters page.
To use the Renters Resource Finder, enter the main address of your apartment or rental complex—usually the leasing office address. If you don't know the main address of your rental complex, try entering the address of your rental unit.
Disaster Response Network
For renters experiencing financial challenges from COVID-19, a natural disaster, or other difficulties, the Disaster Response Network's HUD-approved housing counselors may be able to help with:
• A personalized recovery assessment and action plan.
• FEMA and insurance claims.
• Federal and state housing assistance.
• Unemployment, nutritional assistance, and any other available benefits.
• Non-legal support in communicating with landlords.
• Ongoing check-ins to help ensure a successful recovery.
NEXT STEP:
Call 877-542-9723 to speak with a housing counselor at our Disaster Response Network
Greensboro residents can now apply for one-time, emergency rent, utilities and mortgage assistance through the federal Coronavirus Aid, Relief and Economic Security (CARES) Act.
The city received about $2 million in federal assistance to help residents who have been financially affected by the coronavirus pandemic.
The city's Neighborhood Development Department, which is coordinating the effort, said more than $713,000 is budgeted for rent and utilities, and $100,000 is budgeted for mortgage assistance.
To qualify for the program, you must:
live within the Greensboro city limits
be 18 years or older
have a house income of less than 80% the area median income
you can prove you have not been able to pay because of economic harm due to the coronavirus
you are a U.S. citizen
To receive up to $1,500 in rent assistance and up to $400 for utilities, you must:
be current on your lease through Feb. 29
be behind on your rent for April, May and/or June
The North Carolina Department of Health and Human Services (NCDHHS) has partnered with the North Carolina Child Care Resource and Referral (CCR&R) network to launch a hotline to provide child care options for children of critical workers who do not have access to typical care because of COVID-19 closures.
Families who have flexible working arrangements are encouraged to stay at home with their children. Workers who need care may call 1-888-600-1685 to receive information about local options for children from infants through age 12. The hotline is open Monday through Friday 8 a.m. to 5 p.m.
Second Harvest Food Bank of Northwest NC: Need Help - Find Help - Give Help.
Resources for families and children and location information for free meals for children.
Greensboro Urban Ministry:
Grocery assistance: Available once a month on Tuesdays, Thursdays and Fridays 9:30am-3:30pm
Utility assistance: walkins Mondays and Wednesdays 8:30am-3:30pm


August 14: NCDHHS is encouraging North Carolinians who are enrolled in the federal Special Supplemental Nutrition Program for Women, Infants, and Children (WIC) to use their food benefits during COVID-19 to support good nutrition for their families. All WIC participants are getting monthly food benefits automatically added to their eWIC account because of the pandemic.
April 20: Governor Roy Cooper announced today that North Carolina has been approved for the new Pandemic Electronic Benefit Transfer (P-EBT) program, to help families purchase food for children impacted by school closings due to COVID-19. NCDHHS is working to operationalize the program and families will begin to receive this benefit in coming weeks. Learn more
FAQs for filing for unemployment
How to Protect Yourself From the Spread of COVID-19
10 Things to Do to Manage Your Health at Home
Optum has a toll-free 24-hour Emotional Support Help Line at 866-342-6892 for people who may be experiencing anxiety or stress around COVID-19.

The National Disaster Distress Helpline at 1-800-985-5990 offers crisis counseling and emotional support 24 hours a day for anyone experiencing distress or other mental health concerns during the COVID-19 outbreak.

People who have confirmed COVID-19 and are in isolation, and people who may have been exposed to COVID-19 and are self-monitoring, are doing the right thing and helping to protect their communities. They should never be harassed and bullied, including through social media. We should offer compassion, support via phone and texts, and assistance as appropriate, but never hostility or judgment.