AANC News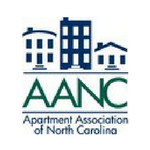 The Apartment Association of North Carolina is a statewide organization comprised of local apartment associations to promote safe, affordable housing through participation in the legislative process, and through communication to and education of its members, public officials, and the general public. The Piedmont Triad Apartment Association is an affiliate of the AANC.
To learn more about the AANC, please visit www.aanconline.org
---
2021 Conference news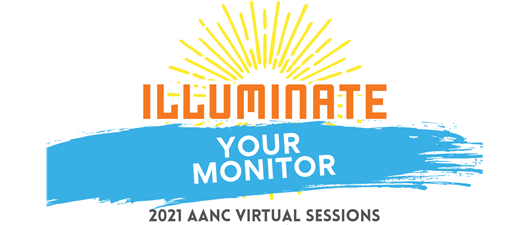 Join AANC for the 2021 AANC Illuminate Your Monitor series the week of May 24-27, 2021 for continuing
education sessions (6 CECs), a Lobby Day experience, PLUS an Awards & Appreciation Celebration!
⭐All sessions offer valuable information for owner/operators and suppliers!⭐
Sessions will be recorded and sent out by June 10, 2021.
Monday, 5/24/21
12:00 PM - 2:00 PM l Lobby Day Session

Tuesday, 5/25/21
10:00 AM - 11:00 AM l Marketing Session
2:00 PM - 3:00 PM l Maintenance Session

Wednesday, 5/26/21
10:00 AM - 11:00 AM | Technology Session
2:00 PM - 3:00 PM l Legal Session
Thursday, 5/27/21
2:00 PM - 3:00 PM l Leadership Session
5:00 PM - 6:00 PM l Awards & Appreciation Celebration
---
The Apartment Association of North Carolina
proudly invites you to submit a proposal to speak at the:

2022 AANC Education Conference
May 16-18, 2022 l Raleigh, NC
AANC is currently accepting proposals as consideration for the opening/closing Keynote sessions and multiple Breakout Education sessions. Please be sure to complete the correct RFP by following the links below.
NOTE:
1) If you would like to be considered as a Keynote and a Breakout Education session speaker, please complete both RFPs.
2) If you would like to submit additional sessions, you will need to fill out another RFP (1 session per form).
Submissions are being accepted now through 11:59 PM on 4/15/21.
All speakers will be contacted no later than 6/30/21.
Breakout Education Session Speaker RFP
---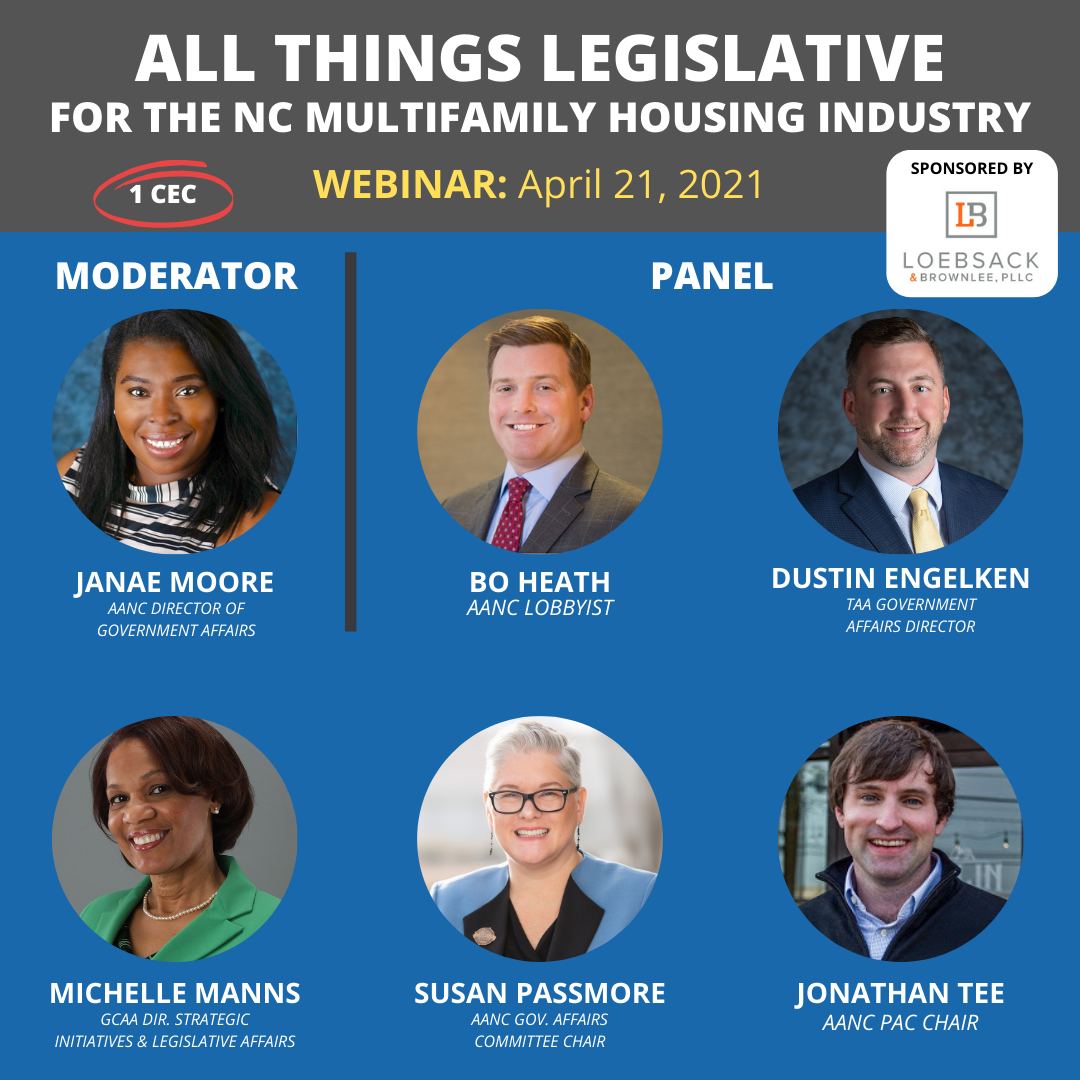 All Things Legislative for the NC Multifamily Housing Industry
April 21, 2:00-3:15pm
Cost
Members: $35
Non-Members: $55

One (1) CAPS, CAM, CAS, NALP, CAMT continuing education credit

Join AANC for an engaging session discussing all things legislative in NC; including legislative 101 knowledge, hot issues for 2021 and the importance of PACs. Submit any questions you may have for the group ahead of time when you register.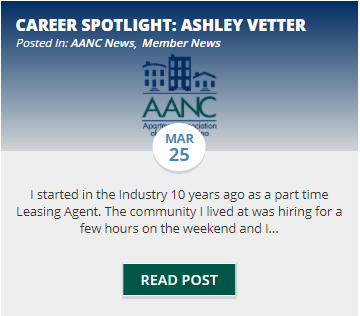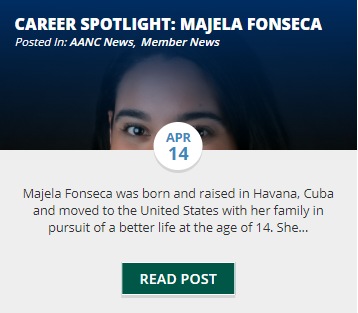 ---
---