AANC News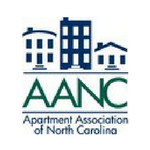 The Apartment Association of North Carolina is a statewide organization comprised of local apartment associations to promote safe, affordable housing through participation in the legislative process, and through communication to and education of its members, public officials, and the general public. The Piedmont Triad Apartment Association is an affiliate of the AANC.
To learn more about the AANC, please visit www.aanconline.org
naa Click and lease
From NAA:

National Apartment Association (NAA) and AANC have announced the integration of the AANC Lease into NAA's North Carolina Click & Lease program. Applicable language from the AANC lease forms has been incorporated into NAA Click & Lease. To better assist users with this transition, NAA has made available a webinar offering an overview of the NAA North Carolina Lease Contract and Addenda, as well as a comparison of the NAA and AANC lease forms. Additionally, answers to frequently asked questions are also available.
NAA will continue to provide AANC users legal training as well as onboarding webinars from mid-May through July when all AANC users will be actively using NAA Click & Lease. As a reminder, the AANC lease will be unavailable after July 11.
To facilitate the transition from the AANC Lease to the NAA North Carolina Click & Lease, just follow these steps:

Review
Coordinate with NAA
Reach out to your NAA account manager regarding any questions related to the set-up or the Lease
Once you have confirmed a transition start date, Blue Moon will begin activating your new NAA Click & Lease accounts
Blue Moon will be available for any technical questions (API to your PMS System, Mapping default setting, adding customized forms, etc.)
Pick a date when you are ready to begin the transition
From AANC:
Resources, including the recording and PowerPoint, from the June 8 Town Hall meeting about the transition.
NEW: AANC 2020 Conference: Virtual Sessions available
Please note, if a participant watches the full recording it will be tracked and we will send them a certificate for 1 CEC (per webinar) by email.
May 19 Session
Topic: More Than An Employee: A New Way of Seeing Ourselves After This
Presenter: Melissa D. White
May 19 Recording (1 CEC)
May 20 Session
Topic: The New Normal: Benefits of Successfully Navigating Change in a Fast-Paced Workplace
Presenter: Scott Lesnick
May 20 Recording (1 CEC)