Back to Events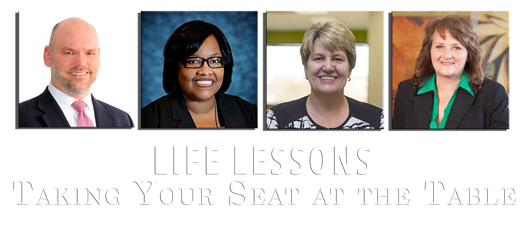 Life Lessons Series: Taking Your Seat at the Table
Friday, February 28, 2020
Event Details
Panel Discussion including: Brandon Mathis, Phillips Management Group; Latoya Patterson, Ginkgo Residential; Meg Pisczek, Hawthorne Residential ; and Terry Ragland, Blue Ridge Companies (also Moderating)
3 CEC's
$39
Take your knowledge and career to the next level! You are invited to join other professionals to spend the morning with an esteemed panel of local leaders in our industry. Our panel of influential visionaries will share with you:
Their personal leadership vision in the Multifamily Industry
Their influence within their respective companies and how they serve others
How they balance and prioritize their many roles
Obstacles they have experienced and how it affected their vision going forward
Business strategies and to what they attribute the success of their career and/or company
Brandon Mathis  |  Director of Marketing & Training, Phillips Management Group
Brandon is responsible for directing programs and initiatives related to sales, marketing, employee education, and employee engagement.
During his tenure with Phillips Management Group, Brandon has worked to identify opportunities for improved efficiency in advertising and marketing. He works with colleagues to increase NOI through turnover management, revenue management, improved resident engagement and reputation management. Brandon is responsible for leading training programs in these areas and serves as Chair of the Phillips Management Group Employee Engagement Committee, which coordinates the company's annual leadership conference and other special events.
Brandon has worked in property management since 1996 and teaches designation courses through the Piedmont Triad Apartment Association (PTAA) for the National Apartment Association's (NAA) National Apartment Leasing Professional (NALP) and Certified Apartment Manager (CAM) designations. He also specializes in providing training related to conflict management, communication, and sales.
Brandon received his B.A. in Communication Studies from the University of North Carolina at Greensboro in 1998, where he later earned his M.A. in Conflict Studies and Dispute Resolution in 2010. He is a professionally trained mediator and was recognized as Corporate Professional of the Year by the Piedmont Triad Apartment Association in 2016. He is currently pursuing his M. Ed. in Training and Development at North Carolina State University.
Latoya Patterson, CAPS, CAM, HCCP  |  Regional Property Manager, Ginkgo Residential
Latoya T. Patterson, CAPS, CAM, HCCP, TAA (Triangle Apartment Association) Past President, is a Regional Property Manager with Ginkgo Residential for 12 years. She oversees properties in the Triangle & Triad region of NC, totaling 2,927 units. She has been affiliated with property management for 20 years and holds a NC Real Estate Brokers License, the NAAEI Certified Apartment Portfolio Supervisor (CAPS), Certified Apartment Manager (CAM) designation, and the Housing Credit Certified Professional (HCCP) designation. She is a proud graduate of North Carolina Central University and holds a Bachelor of Business Administration degree.
In the past, Latoya has co-chaired the Past President's Council, Nominating Committee, and has served on the Public Relations and Community Outreach, and Finance and Strategic Planning Committees through TAA. Additionally, Latoya successfully graduated from AANC's Leadership Lyceum program and completed NAAEI's Leadership Experience: Powered by Dale Carnegie. She was awarded PTAA's (Piedmont Triad Apartment Association) Regional Manager of the Year in 2017. Latoya currently serves on AANC's Education Committee and was an active TAA Board of Directors Member for 9 years. She also serves as TAAEF's (Triangle Apartment Association Education Foundation) President.  
Meg Pisczek, CPM  | Regional Vice President, Hawthorne Residential Partners
Meg Pisczek is responsible for maximizing operational performance for over 10,000 units in North Carolina.
Meg began her career in property management as a leasing consultant and was quickly promoted through the ranks reaching the Senior Vice President of Property Management level. Meg is a two time past President of the Triangle Apartment Association. She has served as President of the Apartment Association of North Carolina (AANC) and continues to serve on the Board of Directors. Meg's background includes senior level oversight of both affordable and market rate assets, including lease-ups and new construction, high rise, mid-rise, and garden-style apartment homes.
Meg graduated with a Bachelor's Degree in Management from Marietta College in Marietta, Ohio, and is a Licensed North Carolina Real Estate Broker. She holds the Institute of Real Estate Management Certified Property Manager (CPM) designation.
Terry Ragland, CAM, CAPS, CPM | Director of Management Services, Blue Ridge Companies
Terry Ragland has worked in the property management industry for 30 years at the property, regional and corporate levels. As Director of Management Services with Blue Ridge Companies she is responsible for growing the company's management portfolio while also offering regional oversight to a select number of properties. She does this while taking opportunities to give back to an industry from which she has received so much. She teaches NAA designation classes for associations across the state, serves as a Subject Matter Expert for the NAA Education Institute and serves nationally on NAAEI's Curriculum Development Committee.
Terry was recently elected to serve on the 2020 National Apartment Association Education Institute Board of Directors, representing Region IV.  Locally she has served as President of both the Triangle Apartment Association and Triangle Apt Association Education Foundation boards and has served on the Apartment Association of NC Board of Directors.  Currently she serves as a board member for both TAA's New Lease on Life and Education Foundation boards well as the board for Raleigh's Institute of Real Estate Management  chapter.
Terry graduated with a BA in Speech Communications from UNC-Greensboro, holds her CAM, CAPS and CPM industry designations and is a Licensed NC Real Estate Broker.
For More Information: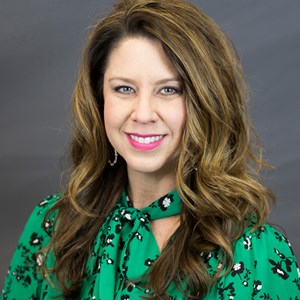 Carrie Langley
CAM, NALP
Education and Membership Director
Thank You to Class Sponsor: