Back to Events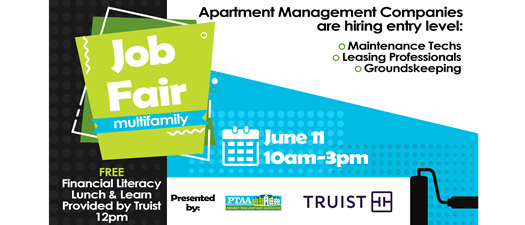 Multifamily Job Fair
Saturday, June 11, 2022
Event Details
Welcome New Talent to the Multifamily Industry
PTAA is proud to work with community partners to help us connect talented people with high-quality career opportunities in multifamily!
We're bringing you our very first Job Fair, presented by Truist!
Up to 25 management companies can participate for FREE and come prepared to recruit on the entry level for onsite jobs in the leasing office, grounds, or maintenance teams. The ECHO committee and PTAA are working with workforce development partners in the community to attract potential job candidates to attend.
At noon, Truist will present a free seminar on financial literacy and provide lunch for seminar attendees. We hope it will be a fun day!
* Management companies: spaces are limited - those who participate in our Reverse Trade Show will have the edge to claim a spot for this event, so sign up for both for a win - win! Two representatives from each company will be allowed at your table at one time, but switching shifts throughout the day is allowed.
* Our supplier partners are welcome to contribute swag for attendees! Contact Amy or Stephanie for more information about contributing swag items.
PTAA and all participating companies at this event are equal opportunity employers. All applicants will be considered for employment without attention to race, color, religion, sex, sexual orientation, gender identity, national origin, veteran or disability status.
For More Information: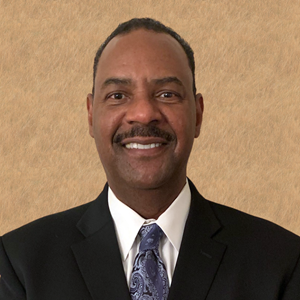 Michael McKinney
Presented by