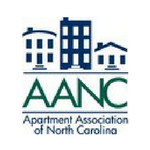 From March 24th through June 4th AANC Affiliates, including PTAA, will be hosting meetings with North Carolina Legislators in our first ever Virtual Lobby Day! Now more than ever, it is imperative that we relay the concerns of the multifamily industry to North Carolina leaders. This year AANC has provided all the legislative materials you will need for your legislative visits in AANC's Legislative Booklet. 
 
On Monday, May 24th AANC will kick off the Illuminate Your Monitor Series with a Lobby Day Session and Issues Briefing! This session will help you prepare for your virtual visits and learn why our issues are important.

PTAA's Government & Industry Affairs Committee will be scheduling meetings with Triad-based legislators so if you are interested in participating please email Jon Lowder for more information.