Another Amazing Year! Or, We Did it Again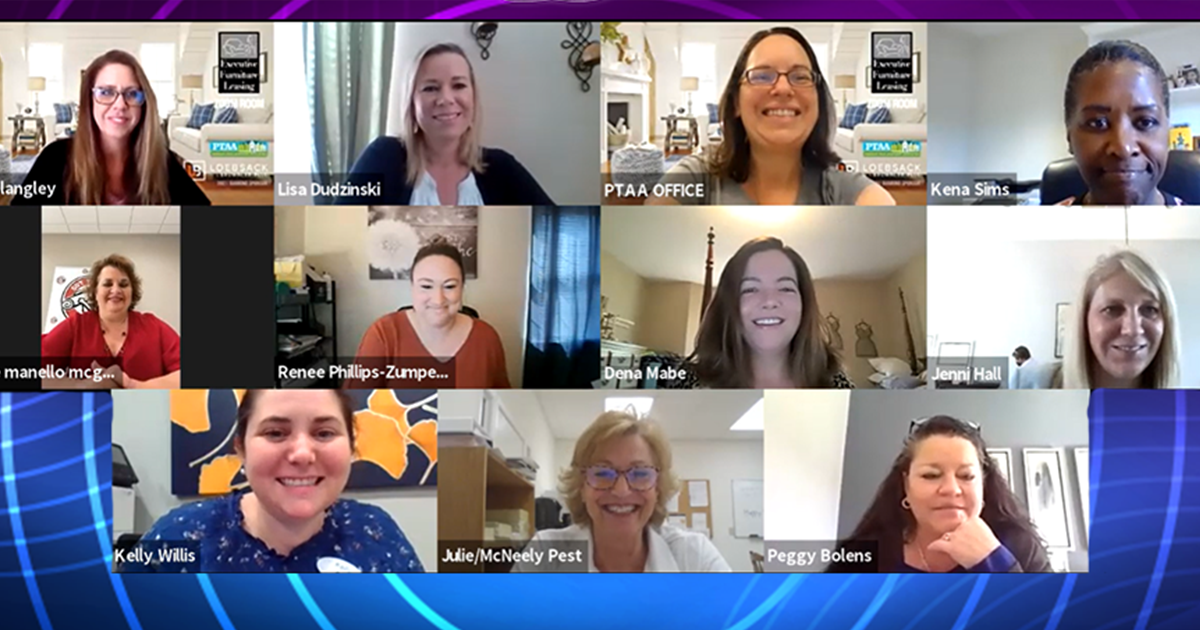 Our unprecedented times have continued this year, and PTAA continues to serve our members as our members serve the Triad community. Here is just a snapshot of 2021.
Thank you for your continued membership in the Piedmont Triad Apartment Association (PTAA). With your partnership and support, we are the leading multifamily organization representing the interests of the apartment industry throughout the Triad through advocacy, education, and community building. Members of PTAA, who are also members of the Apartment Association of North Carolina (AANC) and the National Apartment Association (NAA), are working together to operate apartment communities in the Piedmont Triad that are recognized as a preferred choice for living and working. That wouldn't be possible without your support!

We have ambitious goals in 2022 to engage and educate the next generation of industry leaders and promote growth in the Piedmont Triad. We will continue to provide consistent, high-quality training that meets the needs of our member companies, and programming that allows regular and productive interaction between owner/operators and supplier partners. We are building strong coalitions with local, state and national industry organizations, as well as PTAA leadership, and advocating for our industry on every level. Here are just a few ways that, with your support, we made strides toward these goals in 2021:

Government Affairs
Established Zoom meetings with Legislators Budd, Foxx and Manning to share concerns of our industry members and explain how these concerns affect our industry.
Provided information and guidance on rental assistance programs: Informing our local leaders what was and was not working so that the rental assistance funds could process as quickly as possible; creating clarification that landlords could request rental assistance on behalf of their residents.
Partnered with NAA to help with a grassroots effort to discover and communicate the negative effects landlords have experienced due to the eviction moratorium
Disseminated information about the lawsuit from NAA and how our members can join due to eviction moratorium
Worked with Winston Salem on the combustible landscape ordinance. Going to allow for overlay mulch over straw with a one-year grace period.
Continued to be a resource to those that work for Guilford County, City of Greensboro, Winston Salem and Forsyth County. Spoke with Tammi Thurm and provided her feedback on the recycling questions she had.
Updated members on new regulations, such as the new enforcement of year-round pool permits.
Partnered with TREBIC and Triad Home Builders to host candidate interviews for Greensboro, High Point, and Guilford County elections.
Partnered High Point Business PAC to help create the Prosperity Guilford Super PAC. A non-partisan Super PAC that will focus on supporting candidates that are in favor of economic development.
Education
Created "hybrid style" classes enabling students to attend virtually and in person. Nine enrolled in the CAM credential course, five students in the CAMT designation course, and 13 students in the CALP credential course.
Offered virtual Train the Trainer to allow our instructors to learn how to effectively instruct in a virtual setting.
Provided Certified Pool Operator training for more than 180 members.
Offered webinars on Property Financials, Fair Housing Law, Navigating the Covid Legal Landscape, Emotional Support Animals, Domestic Violence Awareness and more.
Our annual Legal Seminar, taught by Will Brownlee, was attended by more than 70 members both in person and virtually.
We offered in-house testing options for our credential students to create a more comfortable testing atmosphere and support.
In-person Leasing Boot Camp seminar offered for new leasing professionals.
Community Service
PTAA's virtual food drive raised more than $74,000 for Second Harvest Food Bank. This is the second time we surpassed a goal of raising half a million meals. Through grocery partnerships Second Harvest will be able to provide more than 526,000 meals with the funds raised by our members. We partnered with the Winston-Salem Dash and the Greensboro Grasshoppers for Fill the Stands With Cans – an opportunity to involve the Piedmont Triad community to join with our members to raise food and funds for the drive.
Our Ambassadors and ECHO committees have had a continued impact in the community: with their volunteering activities at SECU Family House and Backpack Beginnings, participating in PTAA's food drive, and a summer Blood Drive held on site at PTAA.
Networking
Industry leaders of PTAA continue to meet regularly sharing policies, best practices, and serving as resources for one another that has in turn benefited our entire industry.
PTAA began offering a monthly zoom meeting called "Ask Us Anything" as an open forum for members to bring up any questions or issues they were experiencing.
Held our annual Leasing & Manager Appreciation event which involved a fun gift card palooza and virtual office scavenger hunt as well as a Maintenance Appreciation Day in the form of a Trade Show event.
Connected our Suppliers and Management Companies in a successful Spring Supplier Showcase and Cultivated Connections event
Held our 2nd virtual Diamond Awards honoring excellence in the Triad. More than 6,000 people viewed this event on social media!
The Membership Committee hosted two in-person New Member Orientation events welcoming new members, several of whom have become actively engaged in committees, volunteering, and networking opportunities.
Invited members to a FREE After Work Networking Event at Oden Brewing Company. More than 70 people attended!
Trade Show- Game Night! With so much uncertainty, we were able to host a successful event with 72 exhibitors and 336 attendees.
We look forward to serving you in 2022, and we'd love to help you in any way we can. If there is anything you would like us to add, please ask. We work hard to provide you with resources to help you and your company be the best you can be. If you would like more information on PTAA's programs please give us a call at (336) 294-4428.
Sincerely,
Lisa Dudzinski
President, PTAA Board of Directors