Comparing Cost of Renting vs Owning in Each State
HowMuch put together a chart showing the cost of renting vs. owning in each state and it's interesting:
Our latest visualizations use data from the U.S. Census Bureau's most recent American Community Survey to compare the cost of renting a home and owning a home in each state. To calculate the median monthly mortgage payment, we subtracted median housing costs of houses without mortgages from median housing costs of mortgaged houses. For median rent payments, we used contract rent, which is defined as the monthly rent for a home without including payments for utilities.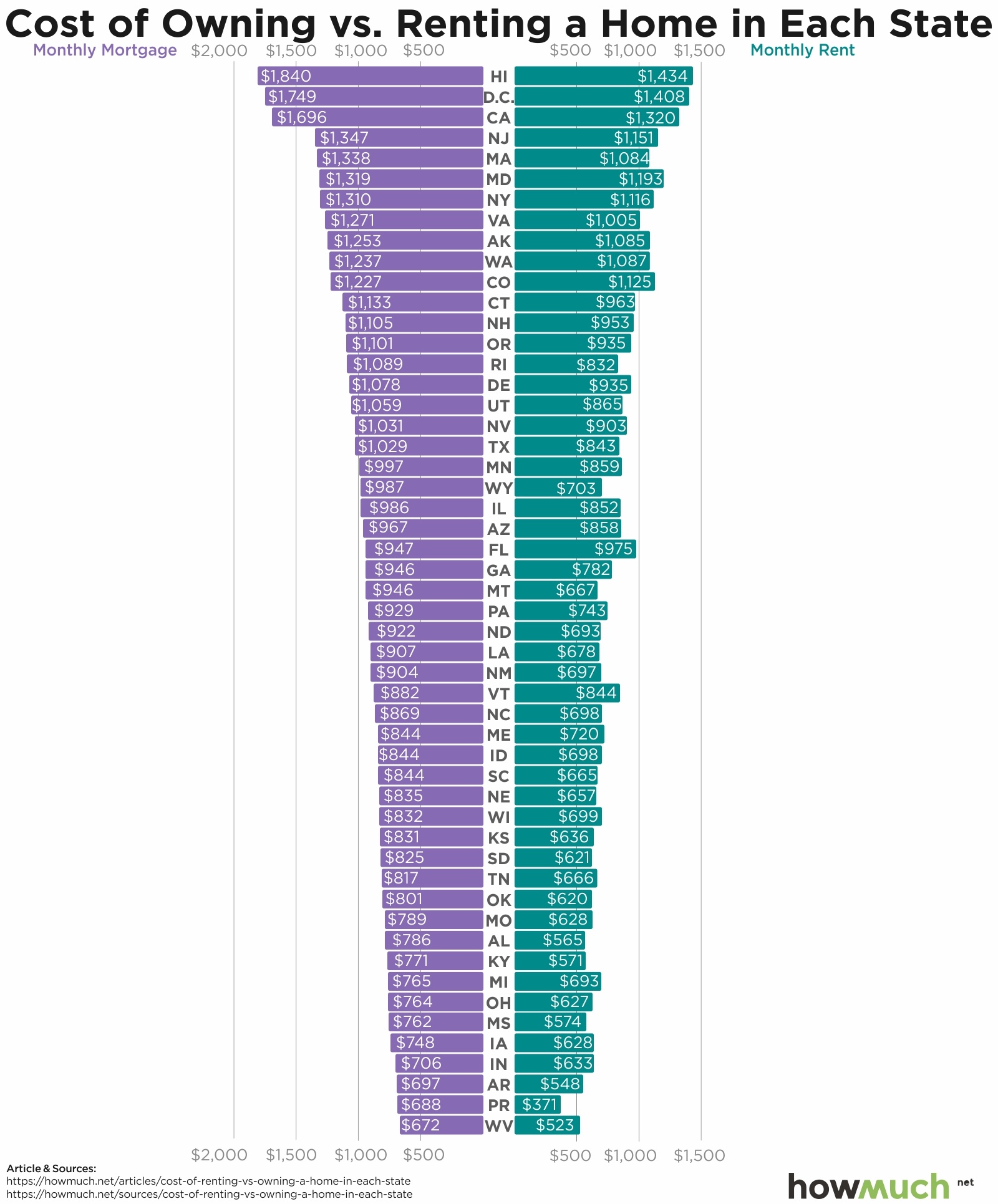 Source: HowMuch.net