COVID-19 Updates and Resources
As news continues to unfold regarding the coronavirus, the leadership at PTAA are monitoring this situation closely and taking the health and safety of our members and their residents seriously.
As an advocate for members of the multifamily industry we are committed to providing resources for our membership, particularly as news rapidly develops concerning COVID-19 (coronavirus).
Please monitor your email for updates about decisions regarding meetings, classes, or events at PTAA.
Resources below are collected from the National Apartment Association, Center for Disease Control and NC Division of Public Health. Click below to visit our page of resources collected from across the industry.
COVID-19 INDUSTRY RESOURCES Renters Resources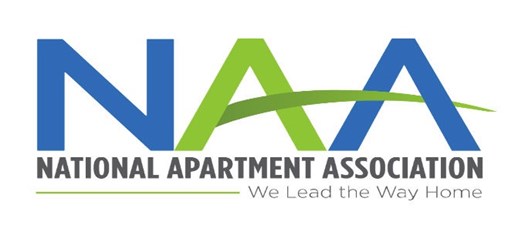 The National Apartment Association has posted Guidance for Dealing with the Coronavirus on their website, including a free webinar addressing the development of policies and procedures around the coronavirus.
It is important to recognize that NAA, its affiliates and individual members are not health care professionals. The CDC and other qualified health officials should continue to be the primary source of current information and guidance. (from NAA)
NEW: Multifamily industry professionals can submit COVID-19 related questions to NAA HERE.
Guidance Concerning Shelter-in-Place Orders
Guidance from the National Apartment Association released on March 20.
NAA offers guidance related to shelter-in-place orders and what they mean for business operations in this webinar.

The National Apartment Association (NAA) is releasing a series of micro-webinars to provide guidance to the apartment industry for addressing the spread of COVID-19. Visit the NAA Resource Page for ongoing guidance and resources.
The first installation, "Teleworking Amid COVID-19," shares guidance that will be helpful as organizations transition from normal business operations to working remotely. It is available HERE.
NAA provides insight into how to handle maintenance during the spread of COVID-19. Guidance is presented by Paul , NAA Rhodes, NAA National Safety and Maintenance Instructor. "How to Handle Maintenance During COVID-19" Available HERE
NAA offers operational insight for how to handle a resident testing positive for COVID-19 . Guidance is presented by Ayiesha Beverly, NAA Senior Staff Attorney, National Lease Program. View the webinar HERE
NAA provides insight for rental housing industry suppliers amid COVID-19. Guidance is presented by Kirk Downey, Chairman of the NAA National Suppliers Council (NSC) and COO of Liberty Rent.
View the webinar HERE
---
Latest news from NAA:
April 1:
NAA Urges Rent Payments, Additional Relief Measures Amid COVID-19
Many residents will be unable to make their rent payments - through no fault of their own - which, in turn, will have devastating implications for apartment owners and operators. To minimize the damage, NAA is urging those of our nation's 40 million renters who've been financially unaffected by COVID-19 to make their rent payments in full and on time. Read the full statement.

March 28:
On March 28, the Cybersecurity and Infrastructure Security Agency (CISA), a division of the U.S. Department of Homeland Security, issued an "Advisory Memorandum on Identification of Essential Critical Infrastructure Workers During COVID-19 Response." The memorandum contains an updated "Essential Critical Infrastructure Workforce" advisory list that identifies workers who perform operations and services essential to protecting state and local communities and ensuring continuity in critical functions. On page 15, the guidance calls out "Residential/Shelter Facilities and Services," specifically identifying as essential:
• Workers responsible for the leasing of residential properties to provide individuals and families with ready access to available housing.
• Workers responsible for handling property management, maintenance, and related service calls who can coordinate the response to emergency "at-home" situations requiring immediate attention, as well as facilitate the reception of deliveries, mail, and other necessary services.
• Workers performing housing construction related activities to ensure additional units can be made available to combat the nation's existing housing supply shortage.
• Workers supporting the construction of housing, including those supporting government functions related to the building and development process, such as inspections, permitting and plan review services that can be modified to protect the public health, but fundamentally should continue and serve the construction of housing (e.g., allow qualified private third-party inspections in case of government shutdown). Read more

March 26:
In response to the COVID-19 global pandemic and the financial hardships some residents are experiencing, as a courtesy, the National Apartment Association has released the following two forms for your voluntary use:
1. Notice of Temporary Waiver of Late Fees
Allows operators to waive late fees incurred by residents who, as a result of COVID-19, are experiencing loss of wages, unemployment or unexpected medical expenses.
2. Payment Plan Agreement (COVID-19 Pandemic)
Allows a resident who, as a result of COVID-19, is experiencing loss of wages, unemployment or unexpected medical expenses to pay rent and other sums at a later date.
You can access the forms HERE
March 25:
The following is a statement from National Apartment Association (NAA) President and CEO Robert Pinnegar, CAE released on March 23:

The National Apartment Association and its more than 150 state and local affiliates, encompassing over 82,000 members and representing more than 10 million apartment homes, encourage all residents who are in financial distress to proactively reach out to work with their community managers prior to April 1. Many of our rental housing professionals already have individual plans in place to work with their residents in this unprecedented crisis. There is no "one approach fits all." The best strategy, and NAA's recommendation, is for owners, managers and residents to partner together to find the optimal solution. Providing a secure home for all of our residents is our primary goal.

March 24:
Fannie Mae Provides Assistance to Help Renters Impacted by COVID-19 Stay in Their Apartments
In a press release issued March 24, Fannie Mae, in coordination with the Federal Housing Finance Agency (FHFA), is allowing lenders to grant forbearance to borrowers in properties financed by Fannie Mae for up to three months if the borrower is experiencing hardship due to the impact of the COVID-19 national emergency. As part of the forbearance plan, borrowers must agree to suspend evictions of tenants who are facing financial hardship due to the current crisis. Fannie Mae anticipates that this will provide relief to renters across more than 27,000 properties.
We have developed a research report to help you navigate this patchwork of mandates, including information on eviction, rent increase restrictions, late fees and shelter-in-place orders.

March 18:
U.S. Department of Housing and Urban Development (HUD) confirmed that Secretary Ben Carson has authorized the Federal Housing Administration (FHA) to implement an immediate foreclosure and eviction moratorium for single-family homeowners with FHA-insured mortgages for the next 60 days. This announcement falls in line with the Federal Housing Finance Agency's (FHFA) directive to Fannie Mae and Freddie Mac (the Enterprises) to suspend foreclosures and evictions for at least 60 days for homeowners with an Enterprise-backed single-family mortgage.
In light of these extraordinary circumstances, HUD encourages public housing authorities (PHAs) and rental housing providers who serve rent assisted (Housing Choice Voucher (including Project-Based Voucher (PBV)), public housing and Indian Housing Block Grant (IHBG)) residents to prevent the displacement of families through eviction. Some PHAs have gone so far as to issue eviction moratoriums for housing that falls under their jurisdiction.
Bear in mind that states and localities continue to push their own eviction moratoriums, applicable to all privately-owned housing. Nationally, at least 35 jurisdictions announced eviction moratoriums in light of the spread of COVID-19 with more considering legislation or mandate by judicial action or law enforcement.


For information from the Centers for Disease Control & Prevention, visit their website:

North Carolina resources can be found on the Division of Public Health website:
If you have questions or concerns, please call the COVID-19 Helpline (toll free) at 1-866-462-3821
To submit questions online, go to ncpoisoncontrol.org and select "chat"