Executive Furniture Leasing - Furniture to Match Your Lifestyle
sponsored content
Locally Owned and operated, we'll customize a package to fit your furniture needs.
Executive Furniture Leasing offers a full line of short and long term furniture rentals in North Carolina. If you need to furnish a home or an apartment we have the solution. We provide quality furniture in today's designs and styles. You can easily select from room groupings that suite your individual tastes, including contemporary, executive, and traditional. We also have a great selection of living rooms, accessory packages and add-ons, including kitchenware, bath accessories, electronics, utility items and more. All of our furniture packages include a living room, dining room, and bedroom set.
Are you an apartment complex wishing to offer furnished apartments for rent?
Executive Furniture Leasing is ideal for all relocating or temporary housing needs. We provide quick delivery and set up so you can easily order by phone, fax, or online. We also set up models for apartment communities and home staging.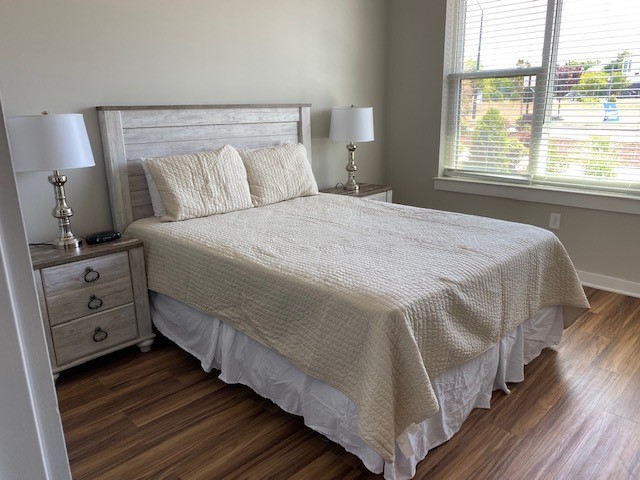 The four furniture packages we offer are stylish and compliment any lifestyle. We also have several styles of living room sets to compliment your furniture package.
Accessories and add-ons are available to complete your package.
Furniture groups for each package include: Living room sets with accent tables, bedroom sets with a dresser, and a dining set. Accessory packages are also available, and include: kitchenware, bath accessories. and utility items. If you need add-ons, we have available: desks, sleepers, electronics, bar stools, appliances, artwork and rugs.
Executive Furniture Leasing:
in business for over 21 years
small and locally owned with a team of qualified and experienced workers to deliver high quality furniture and experience
fully furnished apartments for move-in ready experience including housewares, bedroom and living/dining room furniture, linens, towels, lamps, desks, tables, utensils, full utilities, TV's, etc.
24-48 hour turnover time to set up an apartment for tenant to move in as fast as they need for work and personal emergencies
service all of NC from Asheville to Wilmington
trained staff for Covid guidelines
staging available for apartment complexes/lobby areas



Executive Furniture Leasing are Platinum Annual Sponsors of PTAA.
Specializing in Corporate Furnishings, Furniture Renting & Leasing, Rehab & Renovations, Remodeling & Renovations, Staging