NAA Roundup: Updates for March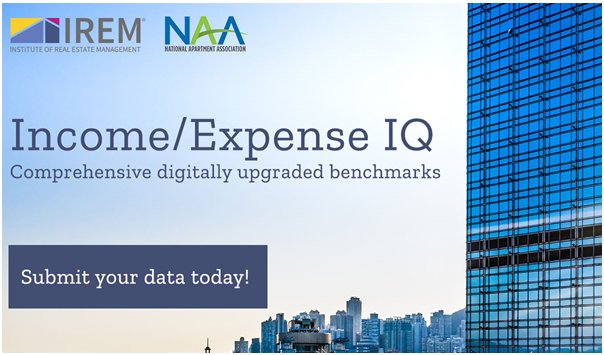 The National Apartment Association (NAA) and the Institute of Real Estate Management (IREM) have partnered together to provide a new digital income and expenses analysis experience. Income/Expense IQ provides you enhanced apartment income and expenses benchmarks that will equip your company to better analyze your property's performance and drive property values.
Key Features:
Compare the performance of your properties in real time
Collaborate with your teammates
Filter data in one interactive dashboard
Create Your Account
We invite you to submit your 2021 financial data to the Income/Expense IQ platform.  Creating your account only takes a few minutes. NAA and IREM have partnered with Lobby CRE to provide you with interactive support and helpful tutorials throughout the process. For onboarding support, contact Lobby CRE at support@lobbycre.com.
With Lobby CRE, your data is always anonymous and kept safe and secure through our fully encrypted platform.
High-volume Submissions
If your organization plans to submit data on 20 or more buildings, Lobby CRE offers you support to onboard into the new system. Please email support at support@lobbycre.com. A team member from Lobby CRE will then reach out to you directly to initiate your onboarding.
Submission Deadline
The deadline to submit your 2021 financial data is May 1, 2022. All participants will receive complimentary 2021 benchmarks. If you are a member of IREM and have already submitted your data, you do not need to submit your data again.

Need Help?
Contact Paula Munger or Leah Cuffy at NAA.
---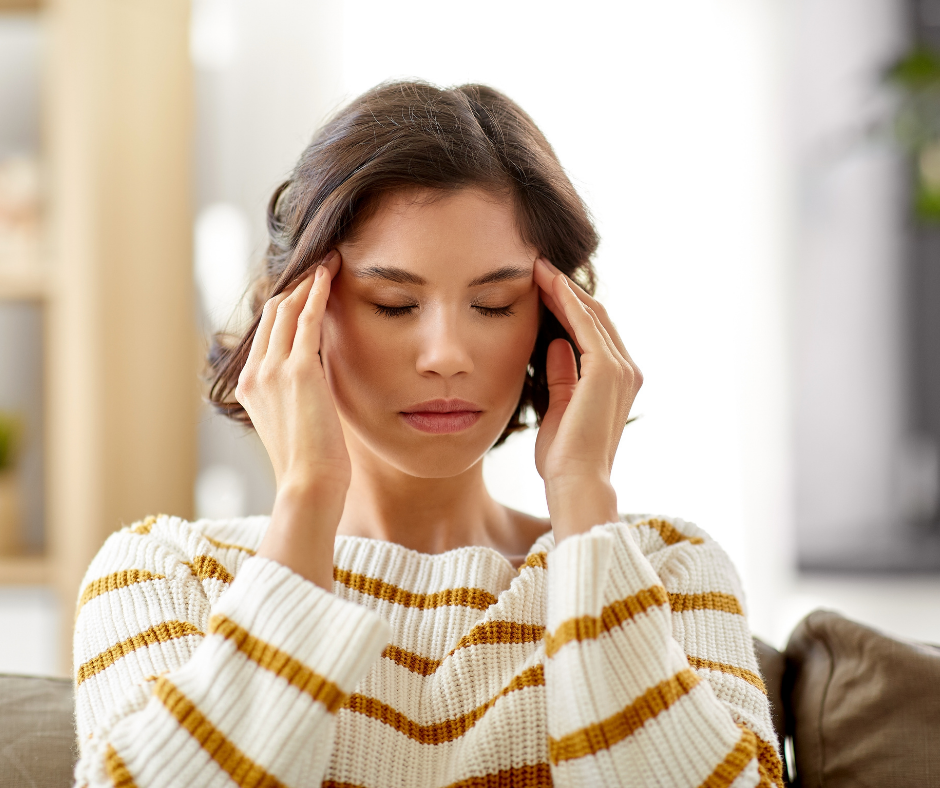 Last year, NAA conducted a groundbreaking Mental and Emotional Health Survey for the rental-housing industry, with more than 2,300 employees providing feedback.  This issue remains very important due to the pandemic, industry staffing challenges, and how this has affected people's work and personal lives. 
Therefore, NAA will be conducting another national employee survey, which will remain anonymous and complimentary, and take just two minutes to complete. We are continuing to partner with Swift Bunny, an independent, third-party, employee feedback provider and NAA member.
This year's survey again seeks to identify issues regarding employee wellbeing, how mental and emotional health are impacting work and personal lives, levels of stress, and the support employers are offering.  It will also identify trends compared to the initial survey. 
Besides property management organizations, this year we are also offering this survey for supplier partner members. National findings will be presented at the Apartmentalize 2022 conference in San Diego, CA, and the summary white paper written by Swift Bunny will be made available to all NAA members.  Participating companies have the option to receive a report that summarizes their employees' responses compared to the national benchmarks. 

This year's survey opens on March 14th, and closes on April 15th.
If you wish your organization to participate, please click here to complete the participation form.