New Major Player in SFH for Rent Market
Jones Lang LaSalle, a heavy hitter in office leasing and management, is stepping onto the single-family homes for rent field. The company has entered into a deal with Roofstock to do so - here are some details from an article in the Wall Street Journal:
The commercial property giant has struck a pact with Roofstock, which manages rental properties for big investors and operates an online marketplace where income-producing single-family homes trade.
Roofstock is buying from Jones Lang a real-estate asset management platform geared to smaller investors. Jones Lang is adding an undisclosed amount of cash in exchange for a minority stake in Roofstock. The companies also forged a commercial agreement in which Roofstock will serve Jones Lang's clients around the world who want to own pools of rental homes...
Rental homes have been a hot investment since last decade's foreclosure crisis, which made millions of U.S. homes available to investors for rock-bottom prices and created droves of renters. Advances in mobile technology and cloud computing enabled what had always been a local business to be administered from afar.
In the ensuing years, landlording gained popularity among investors large and small, who struggled to find steady returns on other investments given historically low interest rates...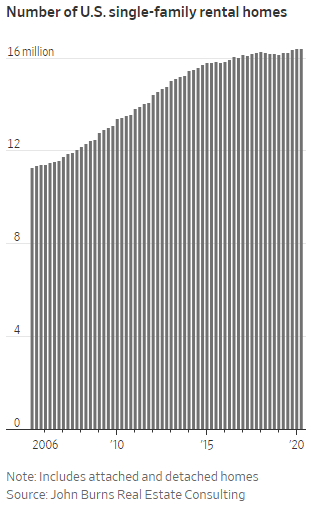 Jones Lang, based in Chicago, has previously branched into industrial properties and apartments. It also expanded in asset management and in its capital markets business, selling and financing commercial property.