NMHC Reports May Rent Payments Through May 6
The National Multifamily Housing Council's updated its Rent Tracker as of May 6 and the numbers are encouraging. From their report:
The National Multifamily Housing Council (NMHC)'s Rent Payment Tracker found 80.2 percent of apartment households made a full or partial rent payment by May 6 in its survey of 11.4 million units of professionally managed apartment units across the country.
This is a 1.5-percentage point decrease in the share who paid rent through May 6, 2019 and compares to 78.0 percent that had paid by April 6, 2020. These data encompass a wide variety of market-rate rental properties across the United States, which can vary by size, type and average rental price.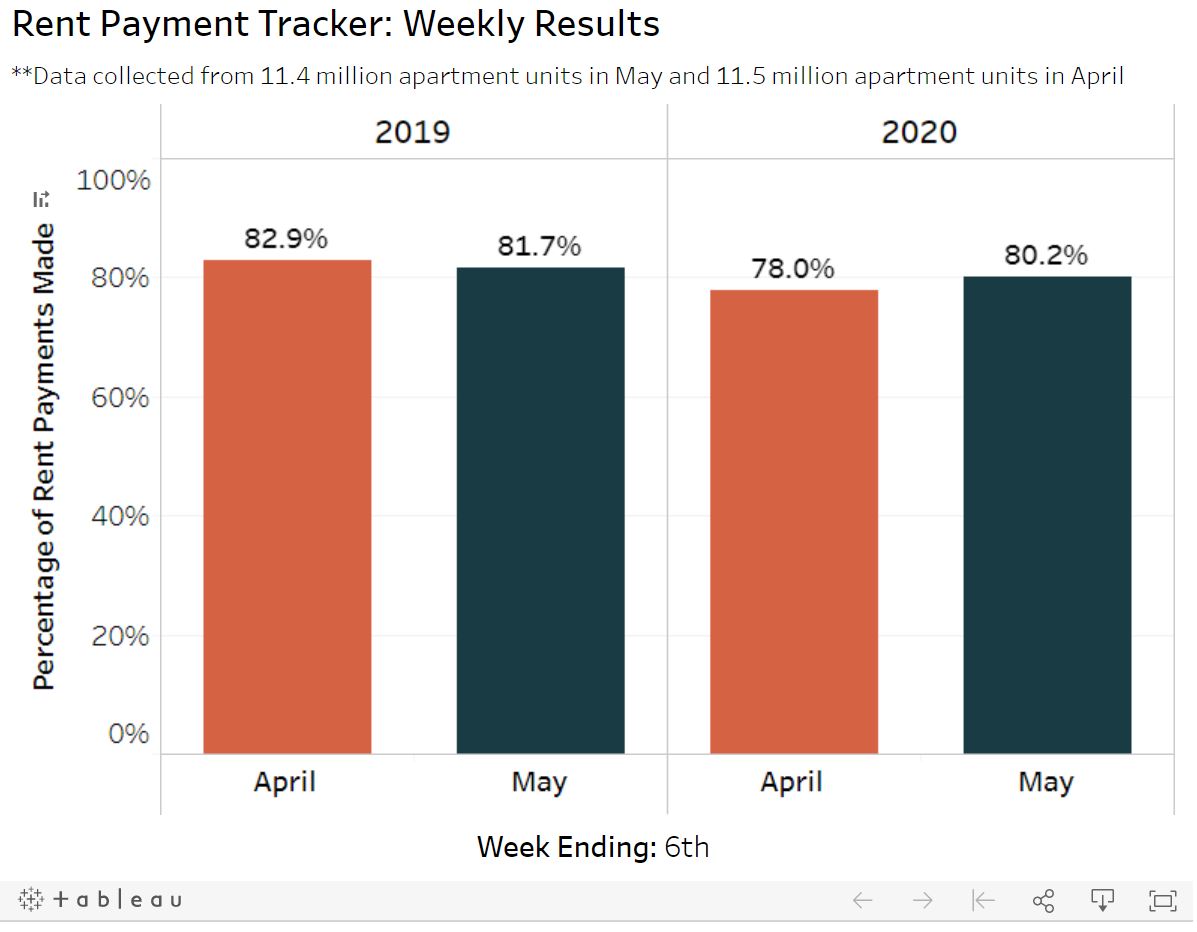 This is consistent with the feedback we have received from conversations with PTAA members who are reporting that their collections are better than they were at the same point in April. While percentages varied across companies they were all pleasantly surprised with the May results to date.
It's important to note that these companies we are speaking with locally are primarily active in the market-rate sector, not affordable housing, so their results might be stronger than those who serve the affordable housing segment.
NMHC's Rent Tracker also showed that April, 2020 rent payments came in at 94.6% compared to 97.7% in April, 2019.