North Carolina Enters Phase 2.5 on September 4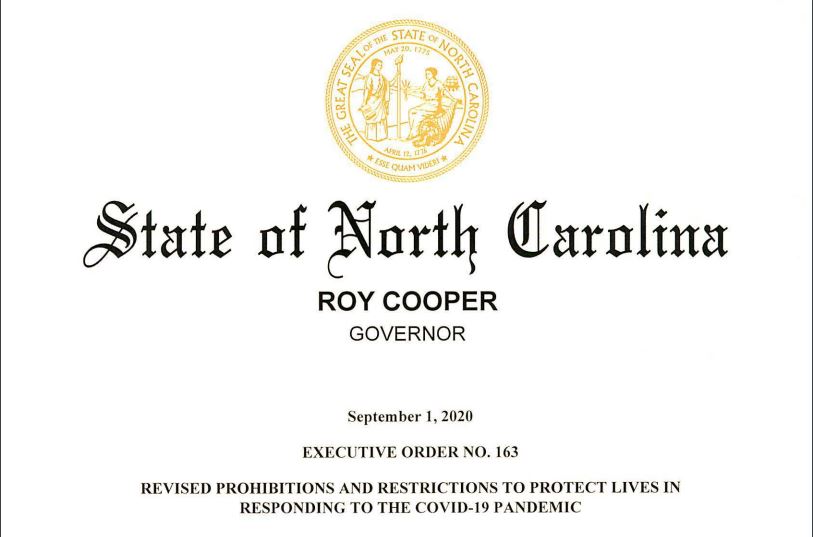 North Carolina Governor Roy Cooper announced today, September 1, that North Carolina will enter "Phase 2.5" at 5 p.m. this Friday, September 4. Of the activities/businesses that will be allowed to reopen in this phase the two of most interest to property managers are:
Playgrounds may open
Indoor fitness facilities may open at 30% capacity
Mass gathering limits increase to 25 people indoors and 50 people outdoors
You can read the full Executive Order here, and from the Governor's announcement here's a breakdown of activities impacted in this phase -
Phase 2.5 means the following for North Carolina:
Mass gathering limits will increase to 25 people indoors and 50 people outdoors from the current limit of 10 indoors and 25 outdoors.
Playgrounds may open.
Museums and aquariums may open at 50% capacity.
Gyms and indoor exercise facilities, such as yoga studios, martial arts, and rock climbing, as well as skating rinks, bowling alleys, indoor basketball, volleyball etc., may open at 30% capacity.
Bars, nightclubs, movie theaters, indoor entertainment facilities, amusement parks, dance halls will remain closed.
Large venues remain subject to the mass gathering limits.