Occupancy Down, Rent Up for Triad Apartments
Real Data, which publishes its market research for the Piedmont Triad apartment market every April and October, just released its April, 2020 report on data that was gathered in March. That's important to note because it does not reflect the impact of the COVID-19 pandemic. Their research shows that occupancy dipped to its lowest level in years at 94%, while rents rose 3%. From the report:
The average vacancy rate for apartments in the Triad has increased to 6.0%. While demand appears to have weakened over the past six months, there are several communities currently under renovation accounting for most of the negative absorption.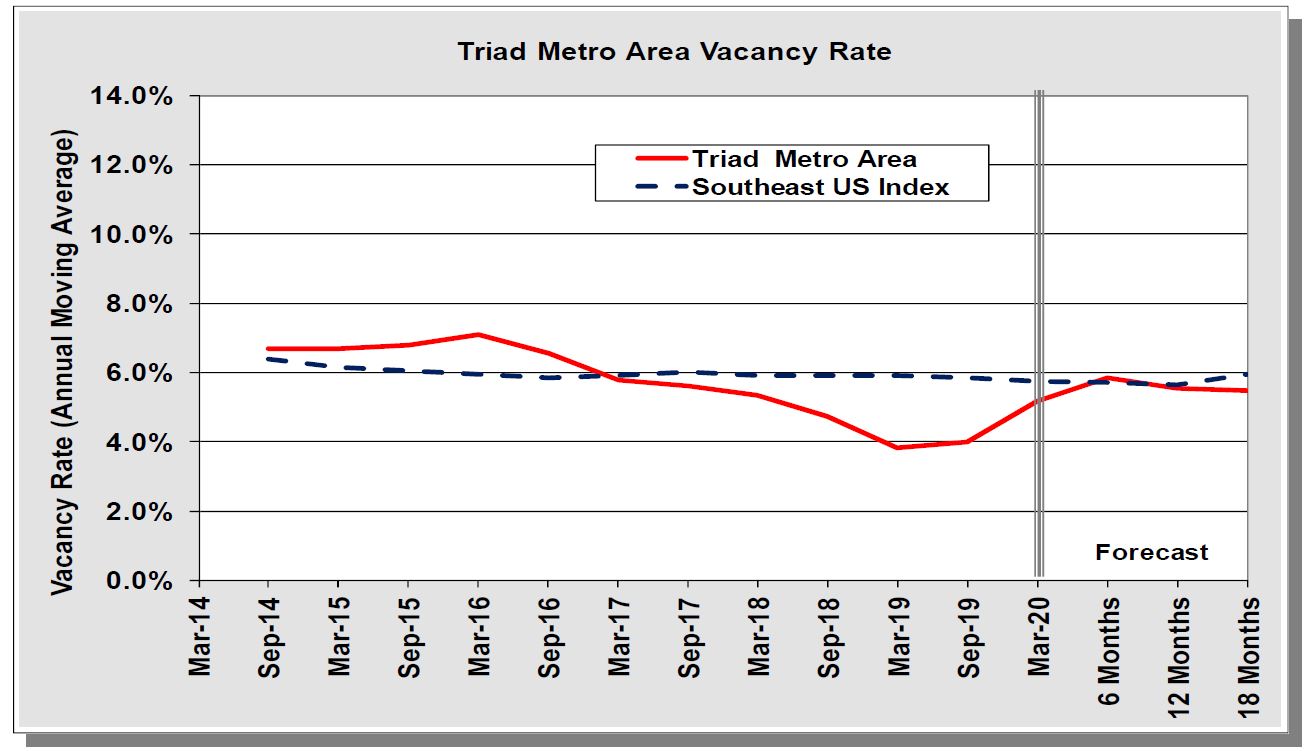 New apartment construction continues throughout the Triad with 1,791 currently under construction and another 5,100 units proposed. Some developers are still planning to start construction this year, but most are projecting starts in 2021.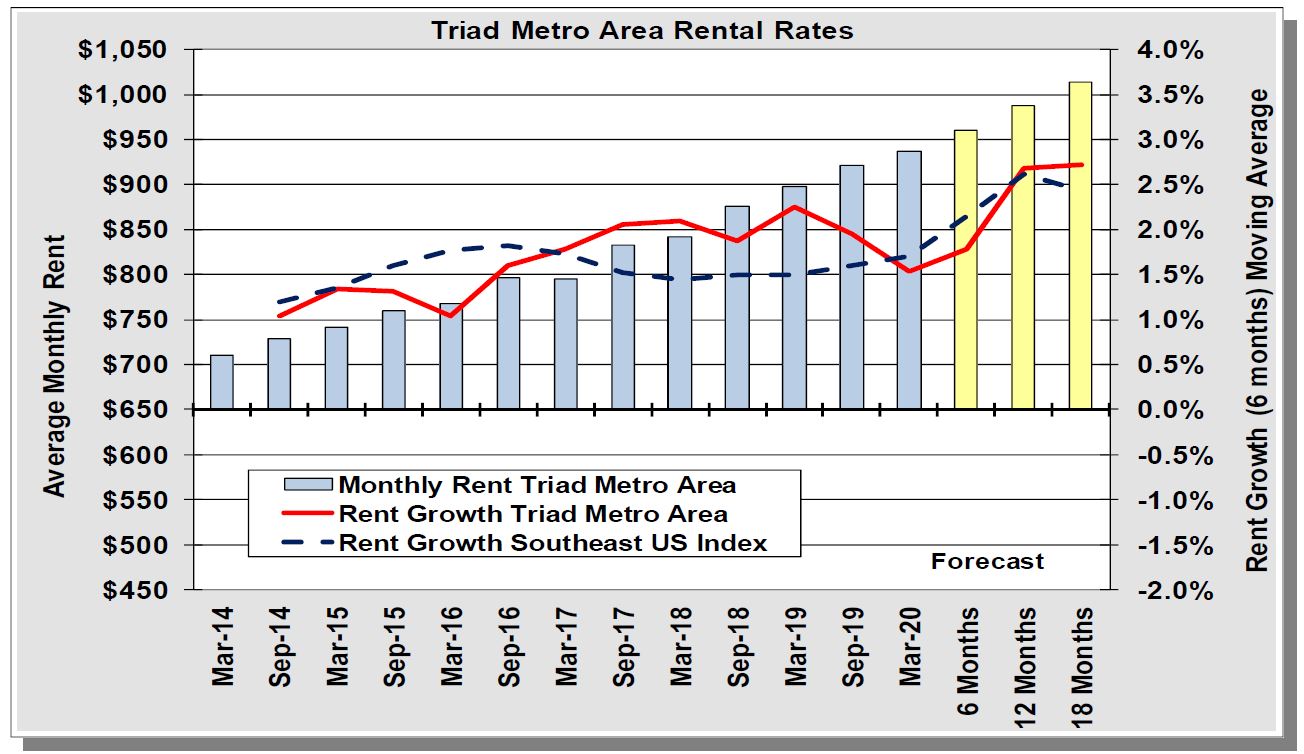 The region continues to post healthy rent growth at 3.0% over the past twelve months. The average rental rate is now $937 per month, as compared to $898 just twelve months ago. One bedroom units average $818, two bedrooms rent for an average of $935 and three bedrooms rent at $1,188 on average.
To buy a full version of the report, including numbers on individual apartment communities and statistics on sub-markets throughout the Triad, visit www.aptindex.com