Same Awesome People: Bigger Impact
Date posted
March 10, 2022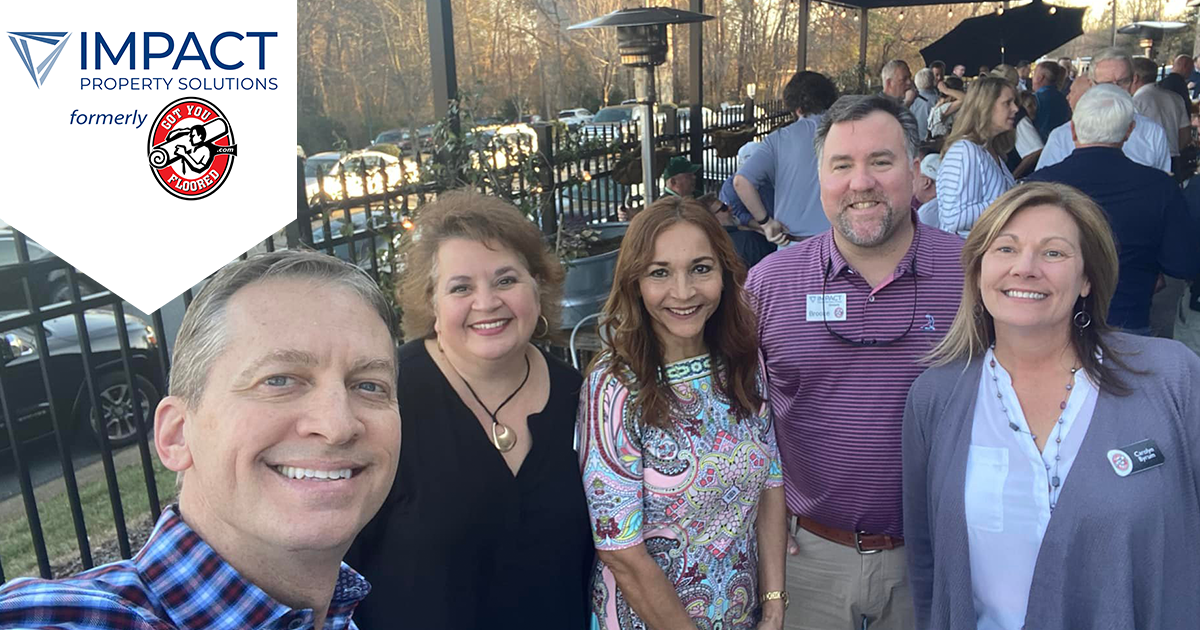 sponsored content
Got You Floored, known and loved by PTAA for many years, is now Impact Property Solutions.
Impact Floors is a locally-owned company providing the best flooring service in Texas, Louisiana and North Carolina. We opened our doors in 1988 and have been serving thousands of multi-family property managers just like you for over 30 years.

Impact Floors has built our business around superior customer service, quality workmanship, and next-day response time. This means you get the right flooring, at the right time. And all our work is backed by our service guarantee.

In October of 2021 Impact Floors acquired Got You Floored, Inc. Awarded the Piedmont Triad Apartment Association's Diamond Award as Vendor of the Year or Associate of the Year nearly a dozen times, Got You Floored is locally-owned and operated and has dedicated themselves to over 75 years of combined service to the apartment industry.
GYF has built an outstanding reputation for exceptional service with its longstanding customers in North Carolina - we are excited about the opportunity this partnership presents to serve our national property management customers outside our home state of Texas. Moreover, our organizations share very similar values, culture and a philosophy of delivering top notch services in a timely and dependable manner.

Now with Impact Property Solutions you can expect the same exceptional service and emphasis on core values.

We offer carpet, hardwood, LVT/laminate, tile and vinyl and keep the most popular colors and most durable styles of carpet in stock every day. We buy carpet by the truckload so we can sell it at the best price possible and will come to your location within 24 hours to measure and take your order.

You can also expect:

• Dedicated measuring teams
• Cutting-edge measuring technology
• Cheerful & knowledgeable sales reps
• Local reps are part of your community
Impact Property Solutions are a 2022 Platinum Annual Sponsor of PTAA