Student Debt Impacted U.S. Housing Market
Date posted
January 28, 2019
One of the demographic factors contributing to the continued strength of the apartment industry is that young adults are waiting longer than previous generations to purchase their first homes. One factor contributing to that wait is that many of them are carrying significant student loan debt. From the Wall Street Journal:
Homeownership among people ages 24 to 32 fell 9 percentage points, to 36% from 45%, between 2005 and 2014, the Fed said. While many factors affected the homeowner rate, the Fed said 2 percentage points, or about a fifth, of the decline was tied directly to student debt. That translated into 400,000 borrowers who could have owned a home by 2014 but didn't because of student loans.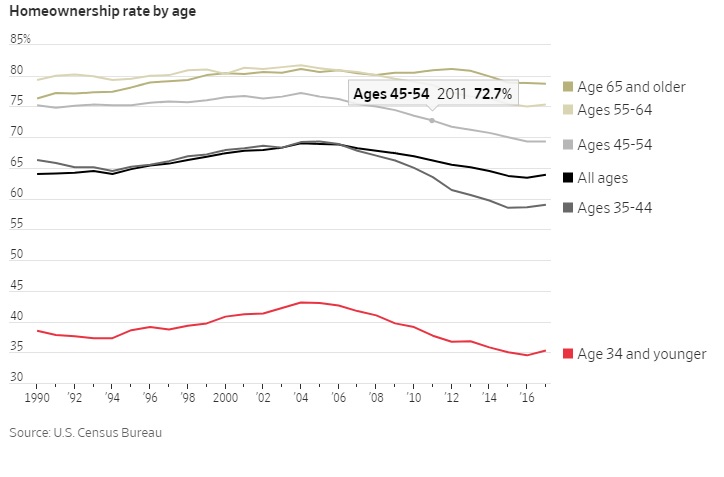 Source – Wall Street Journal
The article goes on to point out that the study period for these results (2005-14) corresponded with a sharp increase in student loan delinquencies, and that in ensuing years many borrowers have enrolled in plans that reduce their monthly bills, but there isn't any hard data yet that shows the impact has been reversed completely.