That Was Amazing! Let's Not Do It Again Next Year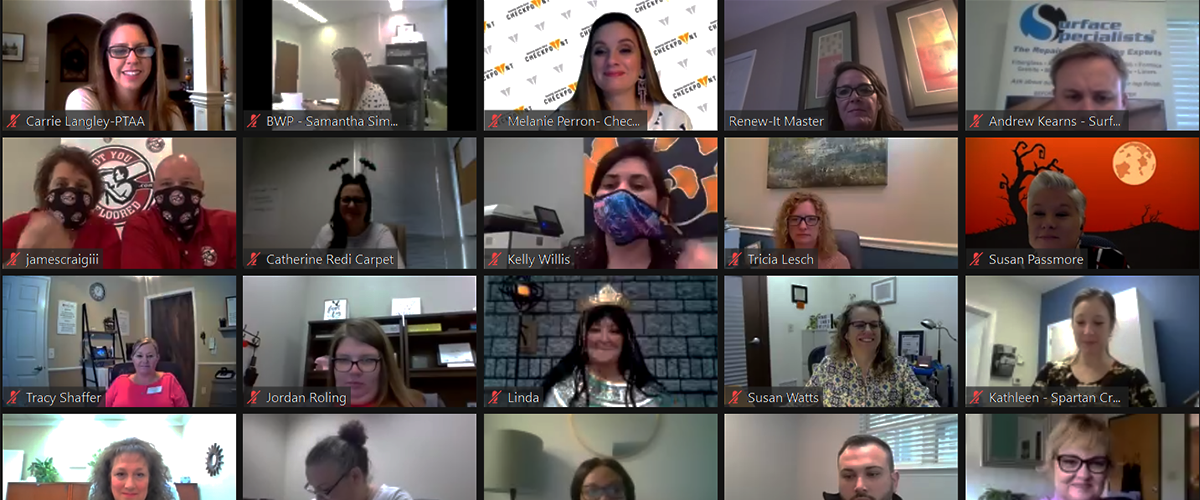 Dear PTAA Members,
So, let's talk about 2020. Well, maybe not since I'm pretty sure we're all tired of talking about it, and talking about it, and talking about it...
Each year I sit down to write a "This is What Happened This Year" letter from the association's perspective. I have to tell you that I was kind of dreading writing this one. I mean, it has been a very hard year. But, when I started to think about it I realized something important: this is exactly the kind of year that organizations like PTAA are designed for. Sure, there's a lot of value to be found in associations in a good year - education, training, networking, etc. - but it is during the times in which an industry is confronted with existential threats that an association's most valuable asset is revealed: the collective power of its members to overcome those challenges by working together. With the remainder of this letter I hope to highlight a few ways in which that core value was realized in 2020.
Industry Operations
Let's be honest, on February 29, 2020 almost no one's emergency/disaster plans included a section on pandemic response. (Side note: Of course this nightmare of a year had an extra day). By late March every company had at least the broad outlines of a pandemic response plan, which they continued to build on as the pandemic evolved over the next 9 months. They literally had to figure out how to serve their residents while doing everything possible to keep their team members safe. 
Here at PTAA we began convening daily calls of industry leaders to help facilitate the sharing of policies, best practices, PPE resources, etc. Eventually those shared resources turned into a Practical Guide to COVID-19 Response (PDF) that was available for members to reference, and a month or two later we were able to produce a Guide to Reopening as shutdowns began to expire. The willingness of industry leaders to spend hours every week sharing information and helping develop resources that benefited the entire industry was truly one of the most amazing things I've seen in my 30+ year career (yes, I'm getting old).
Even more amazing was seeing the dedication and willingness of the frontline workers in our industry - maintenance professionals and those managing the properties on a day-to-day basis - to continue to serve residents who, for all they knew, could be carriers of the virus. What you all have done to serve over 70,000 households has been heroic and should never be forgotten.
And let's not forget the contributions of our supplier partners. They had to figure out how to serve their clients without being able to see them in person. They had to be ready to respond at a moments notice, yet have the patience to understand that their clients probably couldn't take their calls. In many cases they had to find new sources of materials and supplies themselves to meet the urgent needs of the industry. Again, we should never forget the efforts they made to meet their clients' needs.
Moratoria, Unpaid Rent, Closed Courts and Constantly Changing Rules
A significant contributor to our members' operational challenges was the constantly shifting regulatory landscape. To put it simply, the actions taken by the government to address the pandemic, the CARES Act and the CDC's eviction moratorium in particular, created signficant challenges for housing providers. Many responded by offering residents payment plans, flexibility on due dates, waiving late fees, etc. Still, many residents, especially in affordable housing communities, fell behind on their rent and providers ended up with residents who will be carrying 7+ months of unpaid rent into 2021. Obviously this is a significant burden for housing providers and without rental assistance from somewhere the negative impact will be significant for residents and providers alike.
PTAA has been working with the National Apartment Association (NAA) and Apartment Association of North Carolina (AANC) to advocate consistently and aggressively for direct rent payment assistance and, as of this writing (12/17/2020), it appears that Congress has gotten the message. The aid package they are close to passing includes $25 billion in rental assistance. This is just a first step - there will likely more assistance needed in 2021 - but it is a promising start.
Of course the seemingly endless stream of actions by the federal, state and local governments has created a confusing environment in which our members are operating. To help address our members' questions PTAA worked early on with other apartment associations in North Carolina to organize educational webinars with Chris Loebsack (Loebsack & Brownlee) and Norm Praet (Brownlee Whitlow and Praet) who walked our members through the regulatory minefield created by governments in response to the pandemic. Those webinars were free and, truthfully, the first couple were created before most of us knew much about Zoom. Seeing the staff from multiple associations collaborate behind the scenes to make it happen was truly inspirational.
Still, We Support the Community
In the face of all these challenges our members still found a way to continue to serve our community. We, along with other North Carolina apartment associations, brought the Resident Relief Foundation, a private non-profit that provides rental assistance, to the state. We also took our annual Food Drive virtual and managed to raise over $62,000 (434,000 meals) for Second Harvest Food Bank of NWNC. Our volunteers also collected coats for Backpack Beginnings. In addition to these PTAA-sponsored activities a vast majority of our members do their own philanthropic work every year, and this year was no exception. It has been awe-inspring to see them continue their good works even as they deal with everything that COVID has thrown at them.
The Show Must Go On
Just like our members had to figure out how to continue to serve their residents and clients during the pandemic, we on the PTAA staff had to figure out how to serve our members.
When everything shut down we were just weeks away from putting on the Diamond Awards. It is one of our two biggest events in terms of attendance, and it is a very big deal because it's the one time each year our members come together to celebrate the industry and recognize those who were winning awards for their work the previous year. We ended up postponing it for five months and then when it became apparent we would not be able hold it in person we figured out how to do a virtual award ceremony. I think it was a great success, and it happened only through the herculean efforts of our staff and Diamond Award volunteers.
Our members' need for training and certification classes didn't end with the shutdown either. Our staff worked with our instructors and volunteers to develop online and/or hybrid versions of our classes so that we could continue to meet our members' needs.
Another significant cancellation this year was our Trade Show, which is the single largest gathering of our supplier partners and owner operators each year. While it was regrettable that we had to cancel it, it did give us the opportunity to create two new events that we will likely continue to provide post-pandemic: the Supplier Trick or Treat Showcase and the 12 Days of Networking.
All of this would not have been possible if our team members hadn't worked so hard in very trying circumstances, so I'd like to thank them all here:
Carrie Langley, Director of Education
Stephanie Beeman, Director of Communications & Marketing
Amy Reynolds, Director of Member Services
Heather Unger, Adminstrative Support
Thank You
I could go on and on, but I think these highlights give you an idea of the extraordinary impact that our association's people - members, volunteers, leaders, staff - have had this year. Some day when my grandchildren ask me what the most remarkable thing I experienced in my career was I think that what I saw from our community this year is what I will tell them about. For that I can't thank you all enough.
Take care of yourself, please enjoy your holiday, and I look forward to seeing you in 2021. Hopefully it will be a year so ordinary that no one will talk about it in two years, much less 100 years.
Best regards,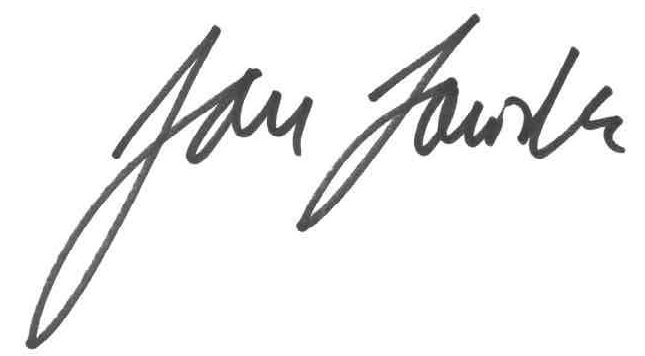 Jon Lowder
Executive Director