Turnover Rates Hit Historic Low
Renters are staying put at a historically high rate. In the Executive Summary for their 2018 Income & Expense Survey, the National Apartment Association reported that:
…turnover rates sank to their lowest point on record (data available from 2000) at 46.8 percent. Owners strived to lower turnover costs by focusing on resident retention and increasing renewal rates. The U.S. Census Bureau reported a similar historic low in renter mobility rates in 2017 (21.7 percent) compared to 35.2 percent in 1988.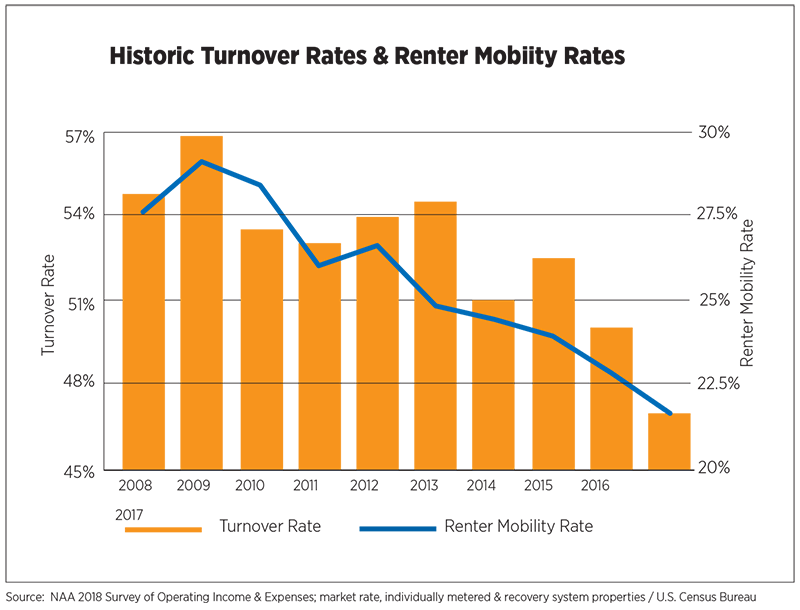 Source National Apartment Association