Two Triad-based Apartment Industry Leaders Inducted into AANC Hall of Fame
Two apartment industry professionals from the Triad were inducted into the Apartment Association of North Carolina's (AANC) Hall of Fame this week. During a ceremony held at AANC's 2019 Education and Legislative Conference in Raleigh, Sue White and Peter Placentino, both of Greensboro, along with seven other apartment professionals, were inducted into the 2019 AANC Hall of Fame.
---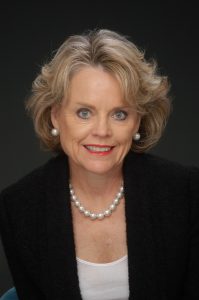 Sue White, Donathan Properties
Sue White, President of Donathan Properties based in Greensboro, has been a member of Piedmont Triad Apartment Association for 39 years, serving as President in 1989-90. She has also been a member of AANC since it was founded in 1986 and served as AANC's first president, not from the Charlotte area.Ms. White has been involved in multi-family housing development since 1977. She began her career with McCoy Development, which later changed its name to Kenyon Investment Group. Kenyon subsequently merged with Sunstates Corporation of Raleigh, North Carolina. While with these organizations, Ms. White was responsible for the development of several luxury apartment projects that were pre-sold to Balcor/American Express. In addition, Ms. White operated Kenyon's management company prior to the merger with Sunstates.
Ms. White left Sunstates Corporation in 1983 to start Donathan Properties, Inc. Bainbridge in the Park, Donathan Properties' first development project, was a joint venture with 1st Home Federal Savings and Loan of Greensboro, North Carolina and was presold to a real estate investment banking firm headquartered in Westport, Connecticut. Donathan Properties developed and owns Briarleigh Park Apartments, a 216-unit community in Winston-Salem, North Carolina, which opened in July 1987.
Ms. White's expertise includes the identification and purchase of sites, site layout, unit mix, project sales, marketing and lease-up, as well as overall construction management. Donathan Properties, Inc. is a HUD approved management company.
Projects in Ms. White's development portfolio include:
Marchwood (264 units), Greensboro, NC
The Hedges (188 units), Greensboro, NC
The Forest (264 units), Durham, NC
Cooper's Pond (172 units), Raleigh, NC
Drayton Quarter (206 units), Charleston, SC
Bainbridge in the Park (216 units), Durham, NC
Briarleigh Park (216 units), Winston-Salem, NC
Hyde Park (216 units), Cary, NC
Southern Village Apartments (250 units), Chapel Hill, NC
Brookberry Park Apartments (252 units), Winston-Salem, NC
Skybrook Apartments (268 units), Huntersville, NC
Haven at Regents Park Apartments (288 units) Fort Mill, SC
---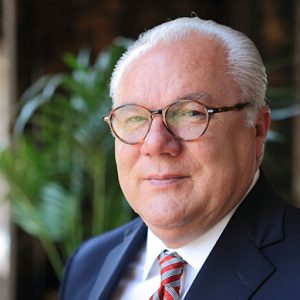 Peter Placentino, Brown Investment Properties
Peter Placentino, Senior Vice President of Property Management at Brown Investment Properties based in Greensboro, has been an active member of PTAA, AANC and the National Apartment Association (NAA) for over 35 years. He is the only person to serve as President of AANC twice, he also served as President of PTAA in 1990-91 and as Secretary of the National Apartment Association in 2000.
At Brown Investment Properties Mr. Placentino optimizes assets for each property owner. He believes in and supervises hands-on, detail-oriented management of physical assets, operations, and personnel. His extensive experience covers all types of tenant-occupied property – multi-family, retail, office, and industrial. He has many years of experience in construction, development, and legislative matters of the multi-family housing industry. This knowledge base brings additional benefit to property owners. Peter has been involved in distressed asset management since the 1980s and is an expert in stabilization and disposition of these properties.
Peter started with Brown Investment Properties in 1983 and has worked in property management since 1979. He is a Certified Property Manager (CPM) and a licensed Real Estate Broker in North Carolina, South Carolina, and Tennessee.