Yardi Reports Triad's Year-to-Year Rent Growth for June 2019
Yardi released its June Yardi Matrix Multifamily Report, its monthly summary of rental market conditions throughout the US, and found that the Triad's rent growth is among the ten highest in smaller US metro markets. As you can see in the table below the Triad's overall rent growth over the last year was 4.8%; "Lifestyle" rents increased by 6.2% and the "Renter-by-Necessity" sector of the market increased by 3.7%.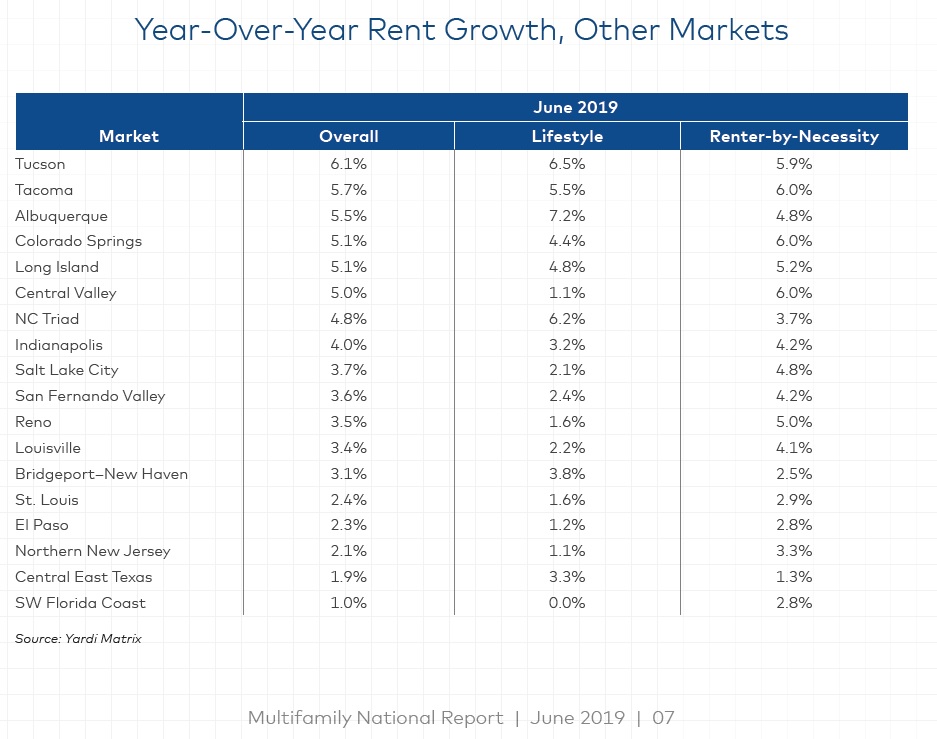 You can download Yardi's report by clicking here.