Back to Supplier Partner Directory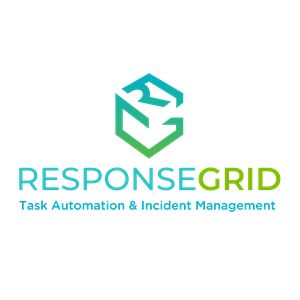 Company Overview
ResponseGrid's Task Automation & Incident Management platform accelerates workforce development with a unique self-guided user experience designed to increase field team engagement while reinforcing policy.

Automate tasks and inspections and optimize staff efficiencies ensuring mundane routines won't slip through the cracks.

Rethink incident management and reduce employee stress with procedures designed to educate and inform when navigating situations that may be unfamiliar or challenging for your team.
Keep stakeholders in the know with real-time notifications and dashboards for tracking key performance indicators reducing risk portfolio-wide.

Mobile Web App
Simple, Easy, Quick! The ResponseGrid mobile interface is compatible with any web enabled smart device; no downloading required. Easy to read information and large interactive buttons drive engagement by the responder while minimizing error. In app access to vendor and company points of contact provides the most up-to-date information helping to ensure only authorized vendors are contacted and speeding communication.

Create Procedures
No two events are alike, so why should your operating procedures be? Easily design interactive protocols and checklists that provide situation relevant, step by step procedures that guide the responder based on their answers.

Custom Incidents Reports
Still using paper? Create custom incident reports from a from a list of user selectable information collected within the management area including uploaded documents, pictures, persons involved, claim information, and more.

Manage Documents and Pictures
Stop searching for important documents and pictures! The event management area allows quick access and unlimited storage of images and documents associated with the event making digging though old emails or shared files a thing of the past.

Supplier Partner
---
Supplier Areas of Expertise
Disaster Recovery, Human Resources, Mold Remediation, Risk Management