Back to Events
CFC/EPA 608 Certification
Monday, May 1, 2023
at
8:30 AM (EDT)
to Tuesday, May 2, 2023 at 5:00 PM (EDT)
Event Details
$349- member rate
$399- non-member rate
6 CECs
***Please note: This class will be offered in person only. Price of course includes price for one test to be given at conclusion of class.
EPA regulations under Section 608 of the Clean Air Act require that technicians who maintain, service, repair, or dispose of equipment that could release refrigerants into the atmosphere must be certified. Students will understand and practice troubleshooting to the individual component level. This will reduce troubleshooting time in the field and develop efficiency in system diagnostics.
THERE ARE 4 CATEGORIES OF TECHNICIAN CERTIFICATION:
CORE: Montreal Protocol, Clean Air Act, refrigerant characteristics, and safety. The core is required to obtain one of the four-level of certifications.
TYPE I: Person who maintains, services or repairs small appliances must be certified as Type I technician.
TYPE II: Person, who maintain, service, repair or dispose of high or very high-pressure appliances, except small appliances and motor vehicle air condition systems, must be certified as Type II technician.
TYPE III: Person, who maintain, service, repair or dispose of low-pressure appliances must be certified as Type III technician.
PASS ALL FOUR SECTIONS AND RECEIVE YOUR UNIVERSAL CERTIFICATION
UNIVERSAL: Persons, who maintain, service, or repair both low & high-pressure equipment, as well as small appliances, must be certified as Universal Technician.
You will be emailed a study guide that references all components that you will be tested on after you have registered.
Instructed by John Riggs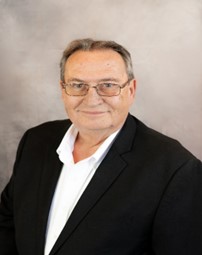 John started his career in the apartment industry in 1975. He has been a certified instructor for the National Apartment Association (NAA) since 2009.
In 2001, John started with a newly developed multi-family management company as a service technician and was later promoted to Service Manager in 2002. John was promoted to Senior Service Manager in 2012. John was Service Manager of the year in 2006 and received the Positive Impact Award in 2010. John currently serves on the Education Committee with the Wilmington Apartment Association and was awarded the Larry Cranford for Education Excellence in 2013 and 2022. John has been a key mentor to service personnel since 2011. He teaches maintenance related classes for Piedmont Triad Apartment Association (PTAA), Wilmington Apartment Association (WAA), Triangle Apartment Association (TAA) and Greater Charlotte Apartment Association (GCAA). He co-authored HVAC Best Practices for local apartment associations. John has a degree in Horticulture from NC State University. John is a Proctor for ESCO and teaches EPA 608 Certification classes.
John's certifications include: NSPF Certified Pool Operator, (CAMT) Certified Apartment Maintenance Technician, Certified Storm Water BMP Inspections & Maintenance, EPA Universal and R-410A.
He is a certified R-410A Instructor and a Certified Appliance Technician (CAP) for Whirlpool, Maytag, Frigidaire and General Electric.
John resides in Richlands, NC and his hobbies include boating, fishing, and playing musical instruments.