Tips for a Walkable Property from HD Supply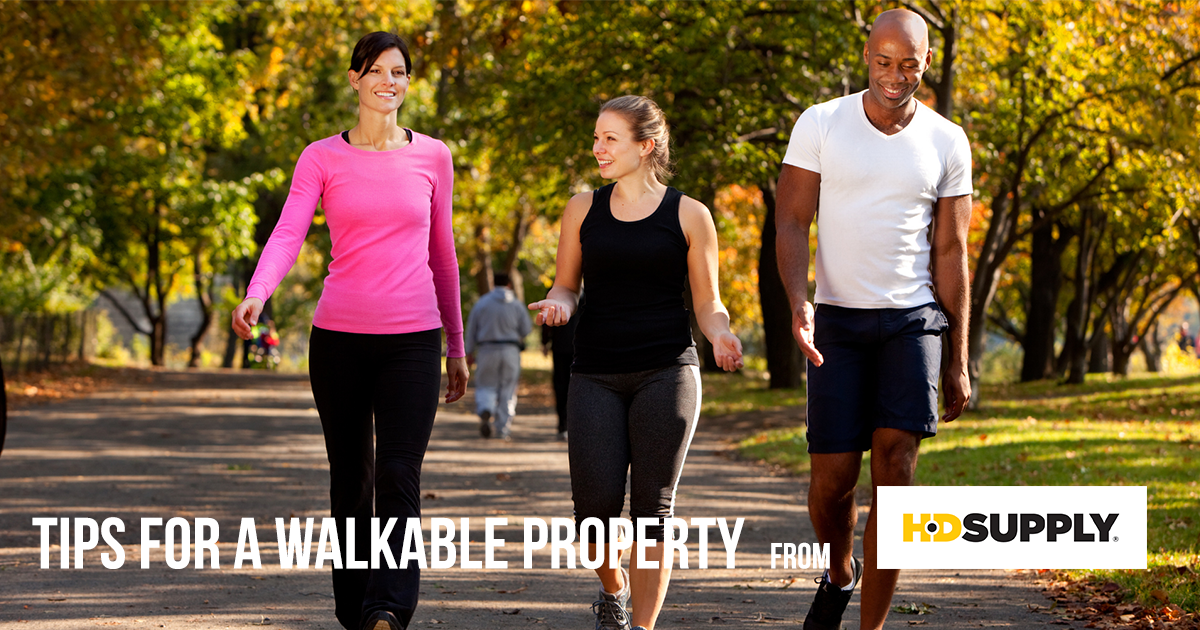 sponsored content
Communities designed for walking can attract residents and boost property values. How walkable is your property?
Services like walkscore.com will rate your property's walkabilty and provide a Walk Score Badge that can be used to promote your apartment community to prospective renters.
Walkability and Walk Scores are based on the comfort and safety of pedestrians as well as distances to neighborhood amenities like shops, restaurants, and parks. You may not be able to control what's down the street, but you can improve your own outdoor spaces so that walkers feel safe and welcome, and part of a community.
Read on for 6 key elements to improve the walkability on your property.

HD Supply is a 2021 Gold Annual Sponsor of PTAA.